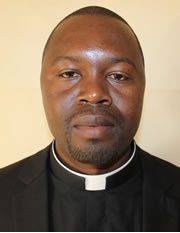 Ordained Catholic Priest by His Lordship Rt. Rev. Dr. Alick Banda Bishop of Ndola Diocese, on 4th August the Feast of St John Maria Vianney.
At the Cathedral of Christ the King.
Quotes
"I bless you, Father, Lord of heaven and of earth, for hiding these things from the learned and clever and revealing them to the little children. Yes, Father, for that is what it has pleased you to do" Lk 10:21.