Bishop Dennis De Jong – 15th Death Anniversary.
Catholic Diocese of  Ndola, today 17th September 2018, held a Memorial Mass for the Late  Bishop Dennis De Jong who went to be with the Lord 15 years back. Bishop De Jong was the shepherd of Ndola Diocese for 28 years.
The  Memorial Mass was held at Sacred Heart Parish in Kitwe. It could not be held at the Cathedral of Christ the King in Ndola, due to the renovations that are currently taking place.
Several priests , religious men and women and the Lay Faithful were present to  remember and celebrate the life of the humble servant of God.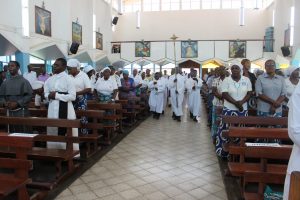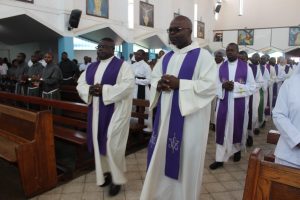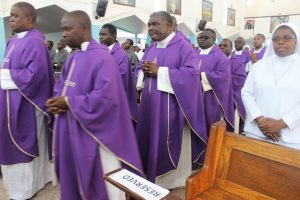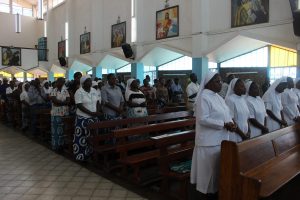 The main celebrant of the Memorial Mass was  Rev. Fr. Francis Mukosa who is the Diocesan Director of Social Programmes and Projects and represented  Archbishop Dr. Alick Banda.
A brief life history  of the late Bishop Dennis De Jong was given by Rev. Fr. Mathews Mumba the Pastoral Director.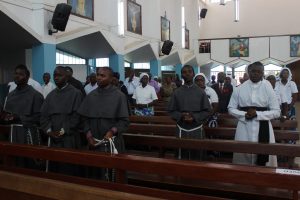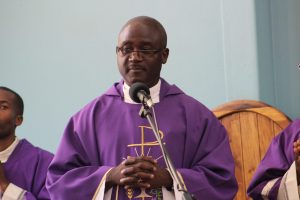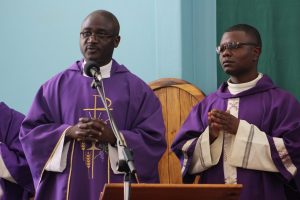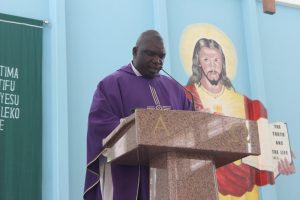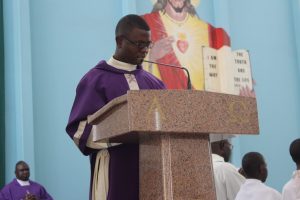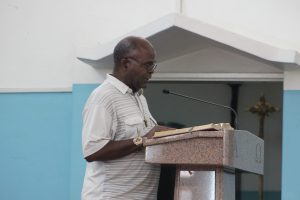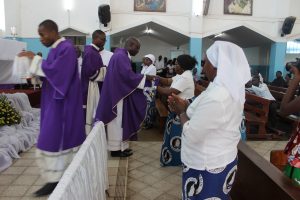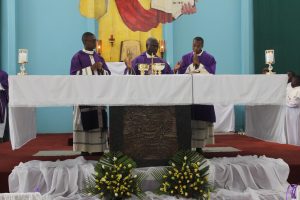 The Homily was given by Rev. Fr. Patrick Chilambwe,  who was the  Vicar General at the time of the death of Bishop  De Jong.  Fr. Chilambwe spoke on  the impact the life of the late Bishop  made in the Diocese of Ndola. He admired the  character of the  late Bishop, his love for justice and  concern for the rights of the poor. He applauded  the late Bishop's accommodating heart,  that saw new lay groups and movements given a place in the Diocese.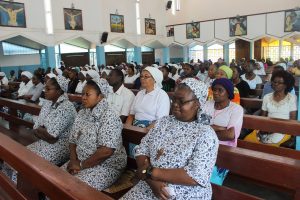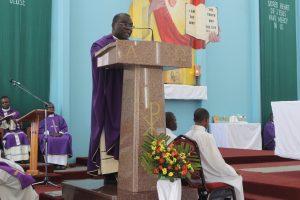 He spoke of him as  being a man that strongly appreciated honesty, a disciplinarian,a man who had a  sense of humor and  remembered him for his love for the Word of God.
Fr. Chilambwe encouraged all to emulate the life of late Bishop De Jong and ended his homily with these words " it is not how you start that matters but how you finish…"
The Eucharistic Celebration Continued.