Chililabombwe Deanery Celebrates 175 years of PMS in Zambia.
Today 13th October 2018, The Holy Childhood celebrated 175 years of the Pontifical Mission Societies In Zambia. The Colorful celebration was held at All Saints Parish in Kamenza, Chililabombwe. The Celebration began with Mass. Chilabombwe Vicar Forane- Very Rev. Father Peter Mobe was the main celebrant. Mass was Co-celebrated by Director PMS Mwansa Mumba(Augustine) and Chilabombwe Deanery Holy childhood Chaplin Rev. Fr. Dennis Muchunguzi.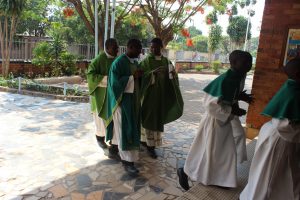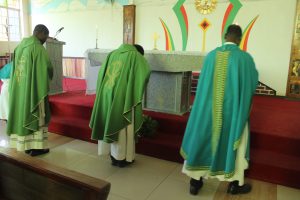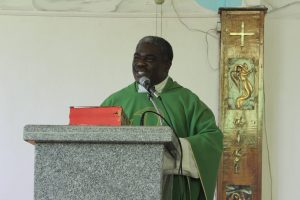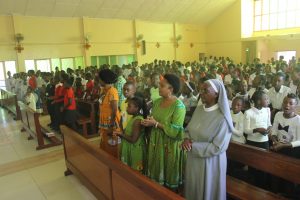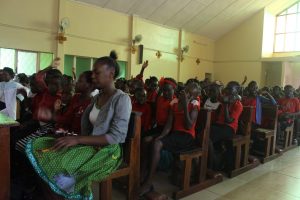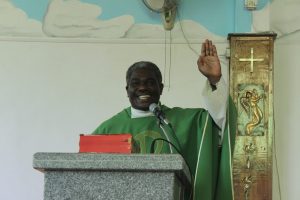 Rev. Fr. Mobe graciously welcomed all the exited children and all special Guests as he Began Mass.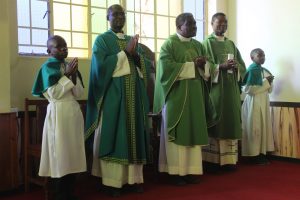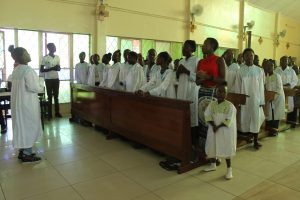 Over 600 children Gather from different parishes to attend this important event. The children sang during their mass , also took the readings.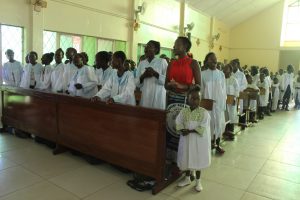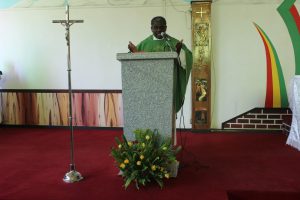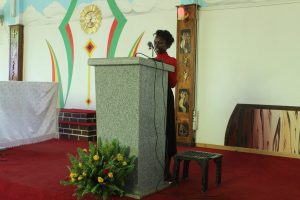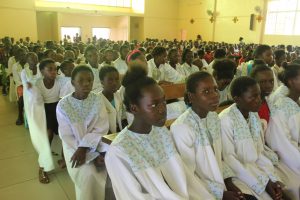 The Homily was given By Fr. Dennis, who encouraged the children to take time to read the word and to live an examply life that will bring honour to their parents, school , church and society at large.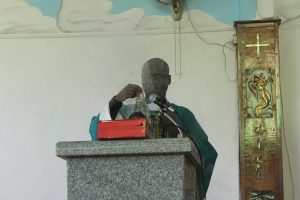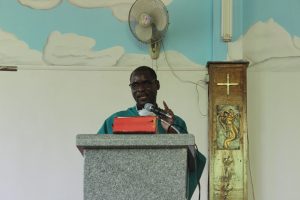 Mass continued with the offering being taken, and later communion.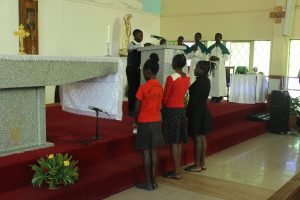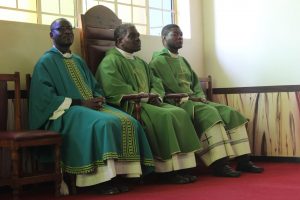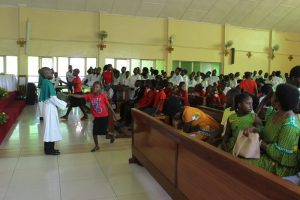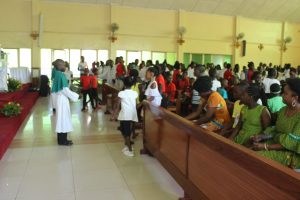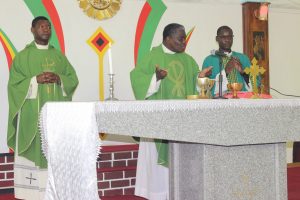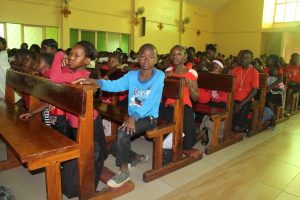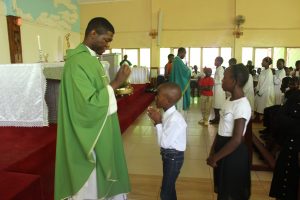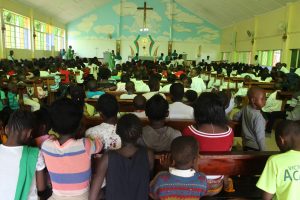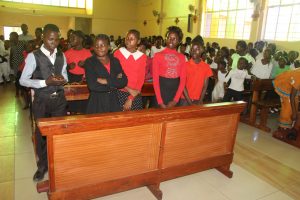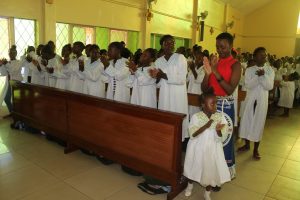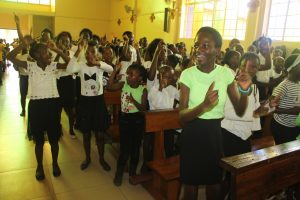 Director PMS Rev. Fr. Mwansa Mumba (Augustine) gave a short History on PMS, Before the final Blessing was given.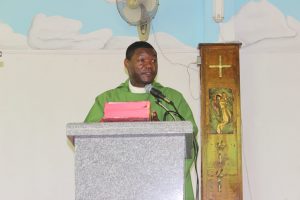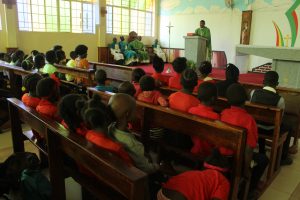 After Mass the Children participated in a march-past, that brought out other children in the neighborhood out of curiosity. The Beautiful march was proceeded by a Bass Band that the children enjoyed.