Commissioning of WoMF Kamenza Priests house By His Excellency, The President Mr. Edgar Lungu.- [In Pictures]
The quite township of Kamenza East in Chililabombe yesterday  4th April 2019, became an area of activity as Zambia's Republican President, His Excellency Mr. Edgar Lungu arrived to officially commission the newly built  Works of Mercy Foundation Priests House.  He was welcomed by His Grace Archbishop Dr. Alick Banda, Senior Management of the Ndola diocese and executive members of the works of mercy foundation.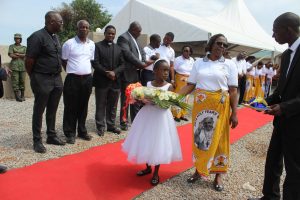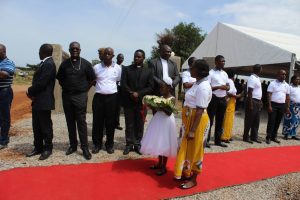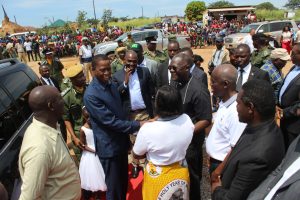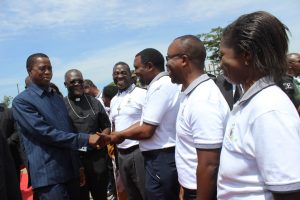 The President on Arrival greeted the people gathered and was ushered to his seat.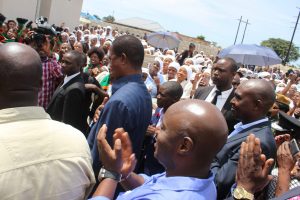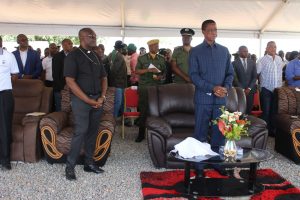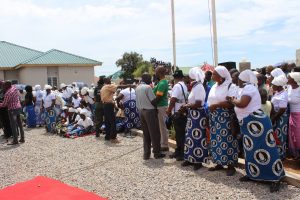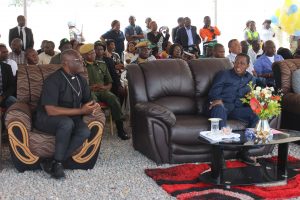 The event started with an the National Anthem and an opening Prayer. Then Works of mercy Chairperson, Mr Mutati gave an opening speech in which he elaborated the foundation and process of  building the priests house that was being commissioned.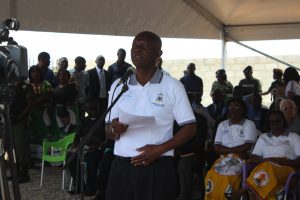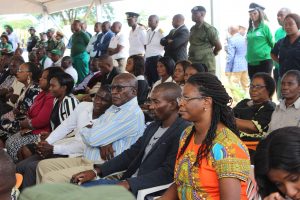 His Grace Dr. Alick Banda, later gave a speech, in which he thanked all who worked hard to make this vision a reality, in a special way the president who participated in the Fundraising walk to raise fund to build these houses for Priests, The Works of Mercy Foundation and the Contractor who built the house but to mention a few.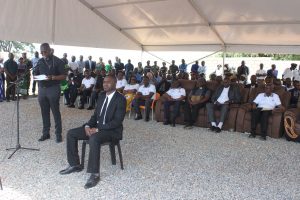 His Grace Archbishop Dr. Alick Banda's Speech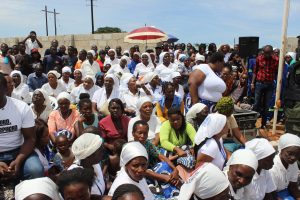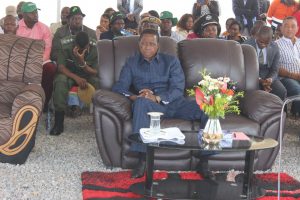 The President of the Republic Of Zambia, Later on Gave a speech in  which he commended the Catholic church's effort and initiative  in becoming  more self sustainable and moving away from relaying on donor funding.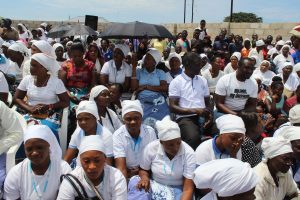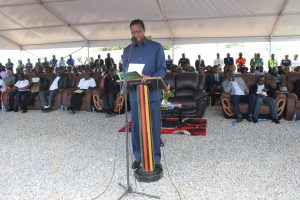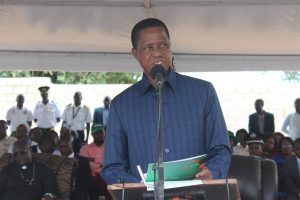 After His speech the President was ushered in to the house which he officially commissioned. He and proceeded to  tour the house building.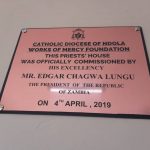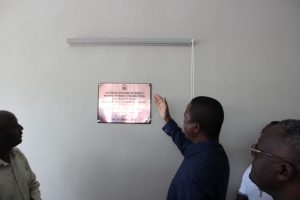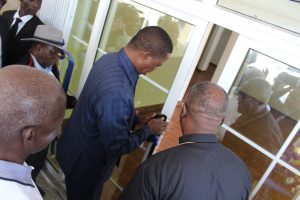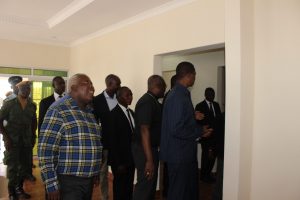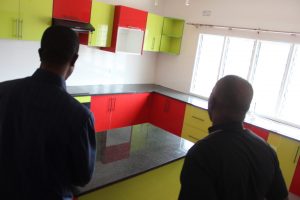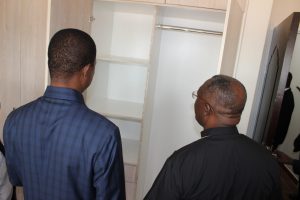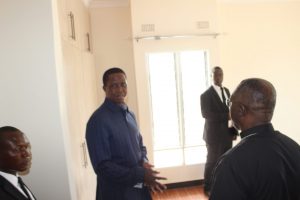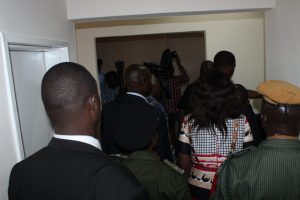 After the tour,  Director Pastoral, Rev. Fr. Mathews Mumba gave the closing  remarks and thanked His Excellency the President, all delegates and invited guest that graced the occasion.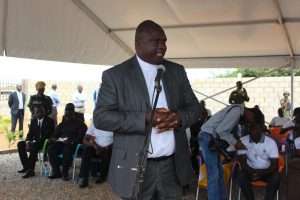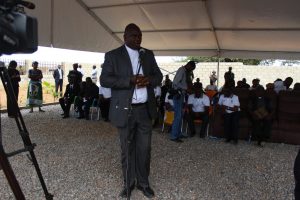 Director Pastoral Rev. Fr. Mathews Mumba's Closing Remarks.
His grace  Archbishop Banda was the called upon to give the final blessing marking the end of the event. The President and the Archbishop then took the liberty of taking photos with the People present.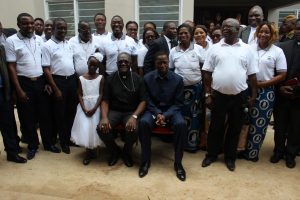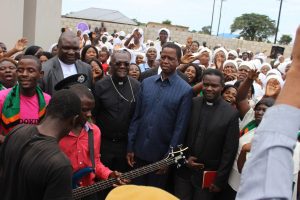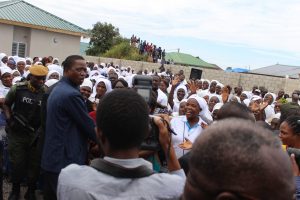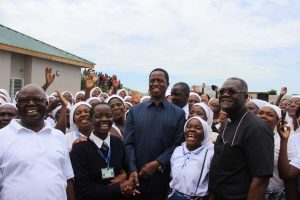 The residents of Kamenza that gather to watch were not excluded from this event as the President and Archbishop took the time to greet them before the President left for other official duties.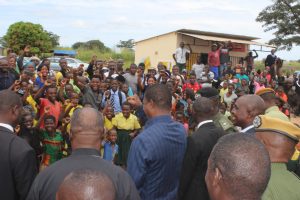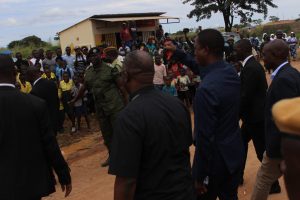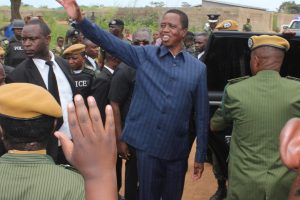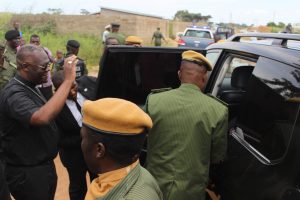 The commissioning ended successfully as the guests departed for their various destinations.