OFFICAL OPENING OF BWANA MKUBWA PRIESTS HOUSE.
On 26th July 2019, His Grace Archbishop Dr. Alick Banda ,Archbishop of Lusaka and Apostolic Administrator of Ndola took time to inspect the construction works at Bwana Mkubwa Parish, He was accompanied by Parish Priest Rev. Fr. Kim who is in-charge of the Building Project.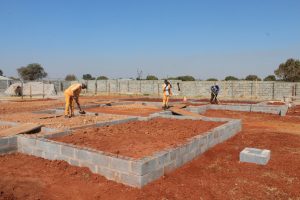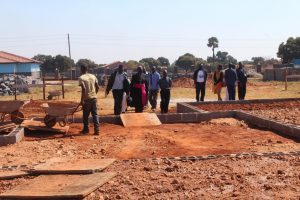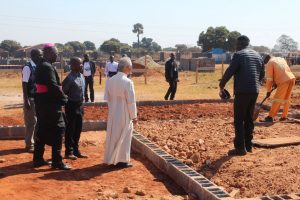 Today, 10th June 2020, the His Grace Archbishop Dr. Alick Banda returned to Bwana Mkubwa to officially open the Beautifully constructed Priests house .He was welcomed by Parish priest of St. Mathias- Rev. Fr. Kim, who took time to show the Archbishop the impressive works that have been done. The 4 bed-roomed self-contained house that has been construction is to cater for priests who are assigned to Bwana Mkubwa Parish. Due to lack of accommodation, priests currently commute from Francisdale mission.
In attendance was Ndola Diocese Senior Management, Bwana Mkubwa Deanery Priests and the lay-faithful. Below are few highlights.