Pastoral Fund Presentation 2019-[in Pictures]
The Catholic Men's Organisation C.M.O today 4th May 2019 had a special celebration at Uganda Martyrs Parish in Luanshya, during which they presented the money they had raised as to support Pastoral Work in the Catholic Diocese of Ndola. The day began with a pilgrimage as thousands of Men marched the streets  of Roan Luanshya preceded by a marching Band.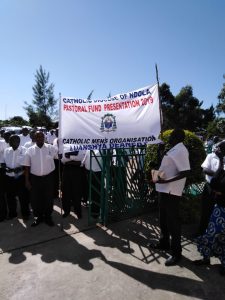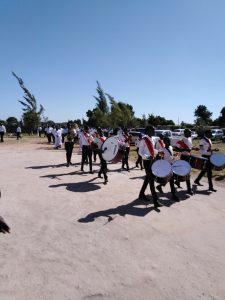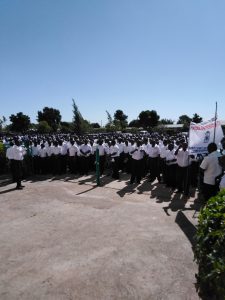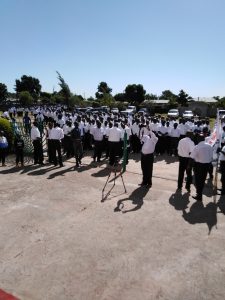 Mass began immediately after the pilgrimage, and was celebrated by Archbishop Dr. Alick Banda's Representative, Rev. Fr. Francis Mukosa – Director of Projects and social programmes. In attendance were priests representing all  the 10 deaneries of Ndola .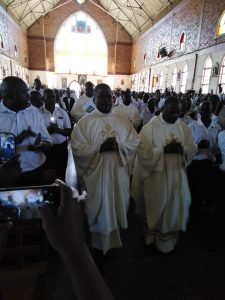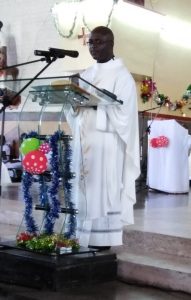 The homily was given by Rev. Fr. Francis Mukosa.
After Mass,Presentation of  Wards followed which was directed by Rev. Fr Mathews Mumba- Director Pastoral.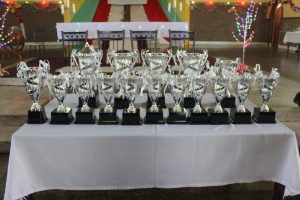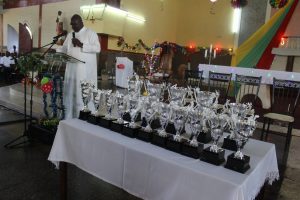 The chairman of the Catholic Men's Organisation  was then called up to give a  speech during which he also called upon his executive including their Chaplin Rev. Fr. Benedict Ngandwe and introduced them to the church.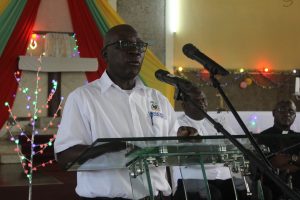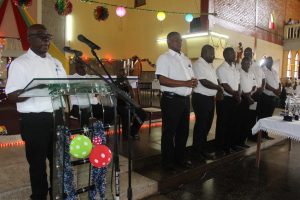 Rev. Fr. Mukosa- Director Social and Rev. Fr. Mumba- Director Pastoral then gave the awards to deserving Parishes and deaneries.  Awards where given to deaneries according to the amount that they raised.  Nkana Deanery was the highest raising k81,368.00 , Ndola deanery took second position raising k73,380.00 and Kitwe took the third position raising k60,700.00.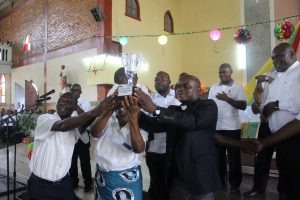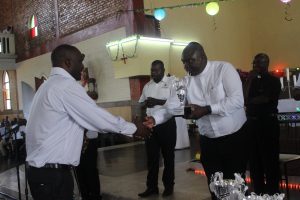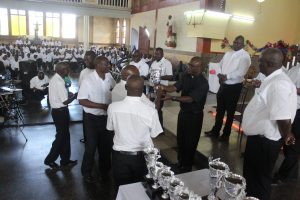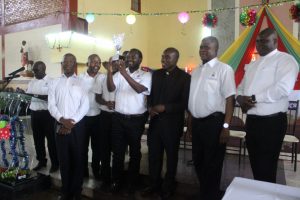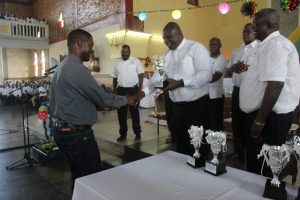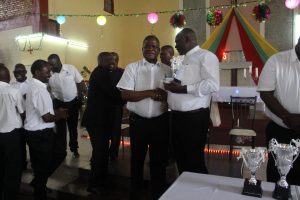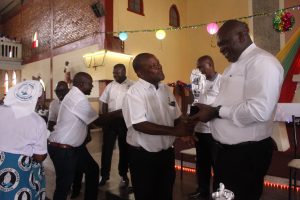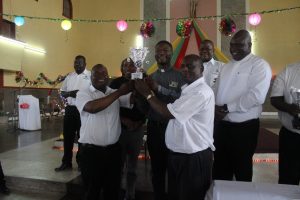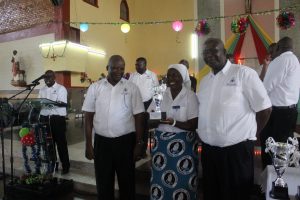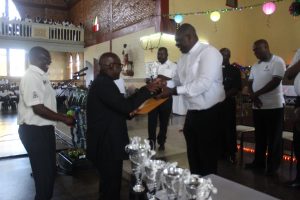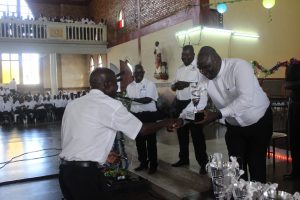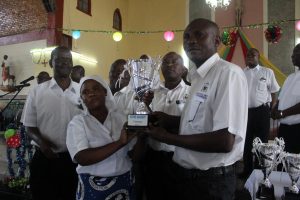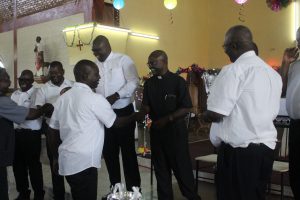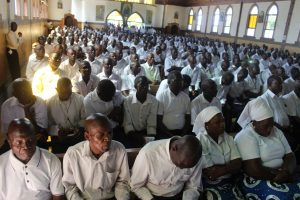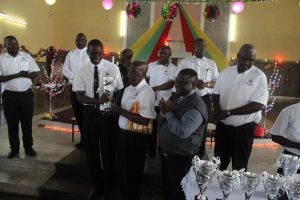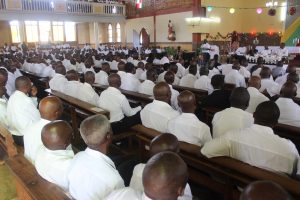 Surprisingly  the parish in the whole diocese that raised the highest amount was Lubengele Parish, in Chililabombwe raising K40,100.00.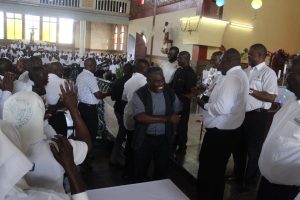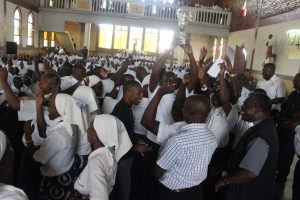 After the Presentation, C. M.O. Chaplain Rev. Fr. Benedict Ngandwe, then gave a vote of thanks and encouraged the men to continue to work together.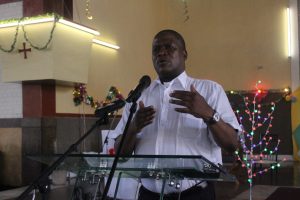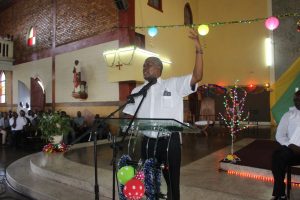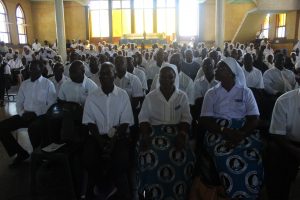 Rev. Fr. Francis Mukosa then gave a vote of thanks on Behalf of the Archbishop Dr. Alick Banda.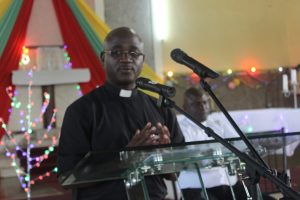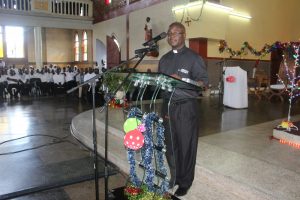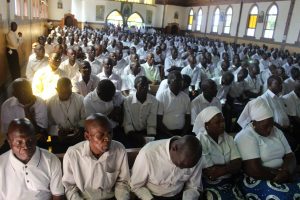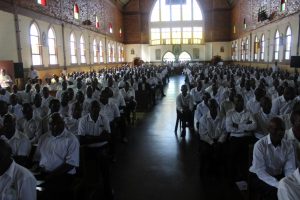 Among  special guests  was Honorable Mayor of Luanshya Mr. Nathan Chanda and delegates for Lusaka Archdiocese Rev. Fr. James Zulu with his C.M.O chairman and Vice Chairman. The Catholic Women's Organisation C.W.O Executive also come to support the C.M.O.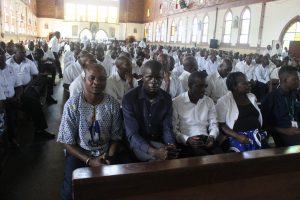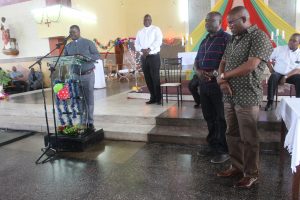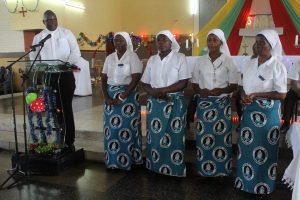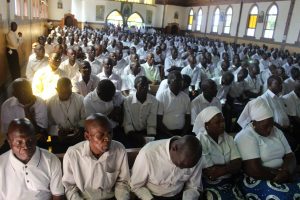 Rev. Fr. Mukosa Officially closed the Pastoral Fund Presentation  with a final Blessing.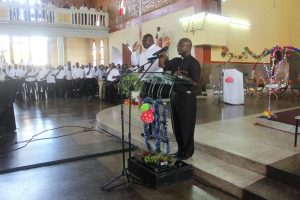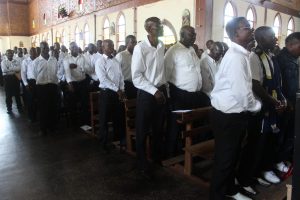 The presentation ended on a high note as the men congratulated  each other on a work well done after raising a total of K458,278.00.