Pastoral Visitation at Holy Cross Parish, Kabushi- [in Pictures]
Today 10th February 2019, very Rev. Fr. Francis Mukosa , Director Social visited Holy Cross Parish in Kabushi. He was standing in for His Grace, Archbishop Dr. Alick Banda.  The visitation was characterized with a Eucharistic celebration  during which 36 candidates were conferred the sacrament of confirmation.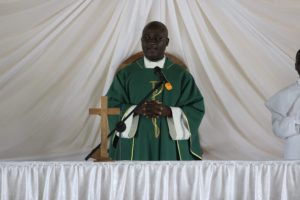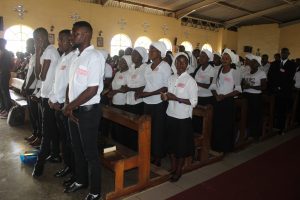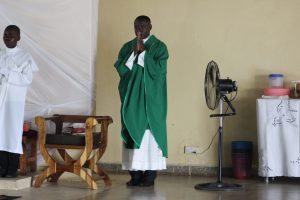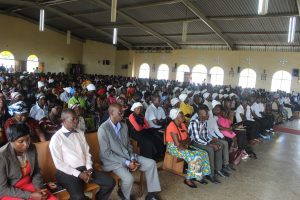 The church which was filled to capacity let others seated outside, as mass began. The reading where taken and the Gospel Read by Parish Priest of  Holy Cross Parish, Rev. Fr. Mathews Chamanga.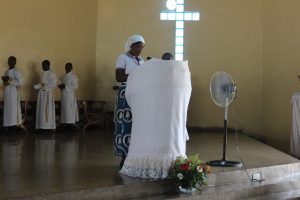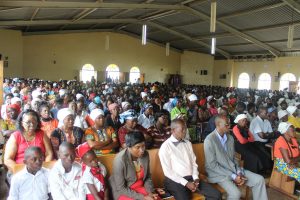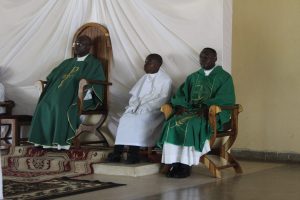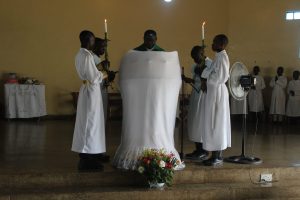 Very. Rev. Fr.Francis Mukosa then gave a thought-provoking homily on our calling as Children of God. He invited every one present to examine our lives and see if we are really serving God the way we should. He emphasized the mission we have as Christians to evangelize in whatever circumstances we find our selves. He spoke on the challenges that prevent us from serving God. He encouraged the masses not to have fear to speck the word of God and to first be converted within our selves before we can convert others.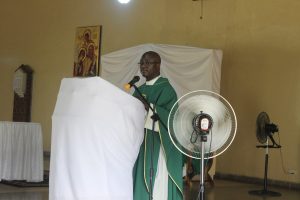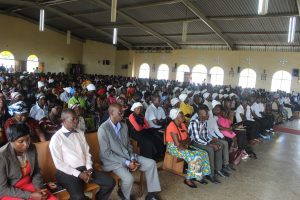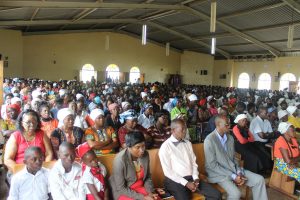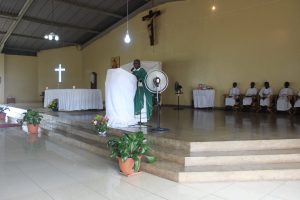 He the spoke to the candidates and asked them to remain in their seats if they have not prepared them selves of if they feel the can not manage to live a christian life. He encouraged the to us the Gifts they will receive and the empowerment to share the word of God to the ends of the earth.The sacrament of Confirmation was then conferred to 36 candidates.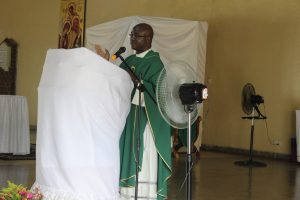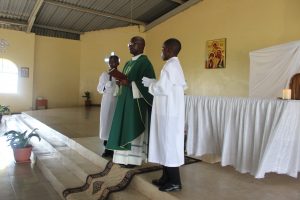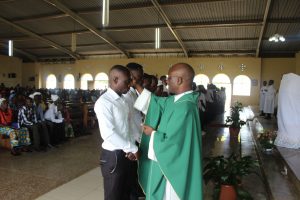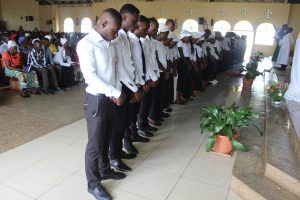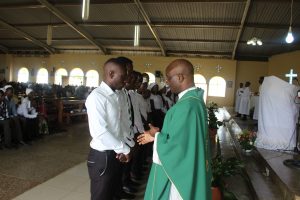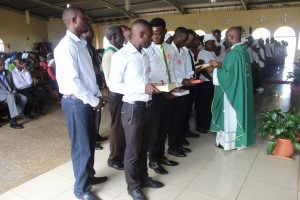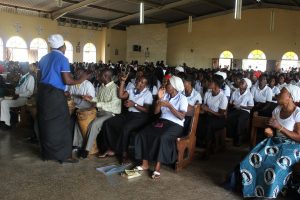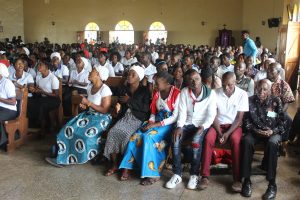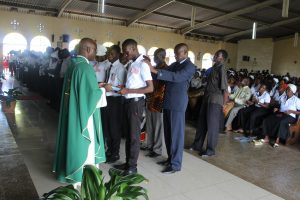 Mass continued with offering, consecration and communion.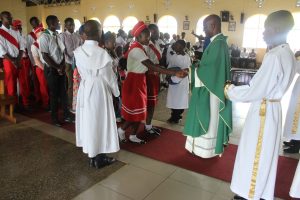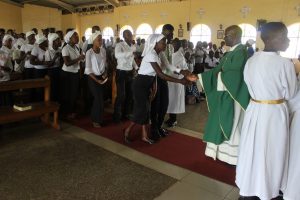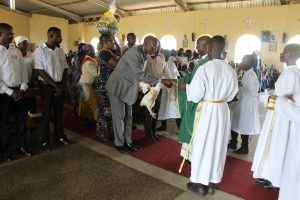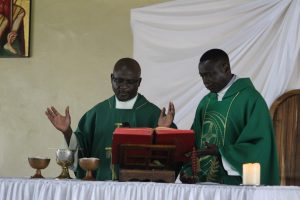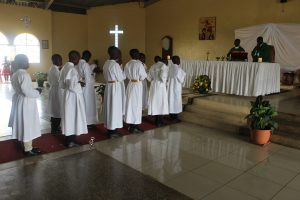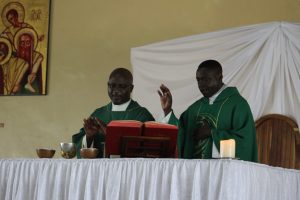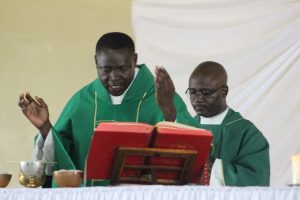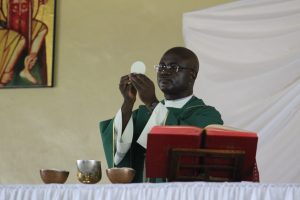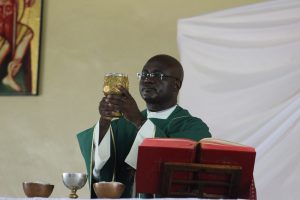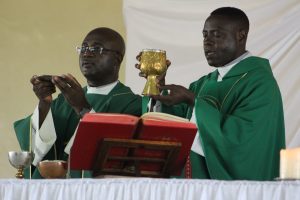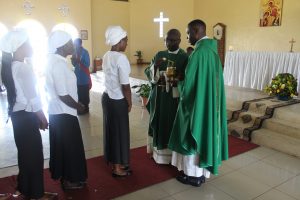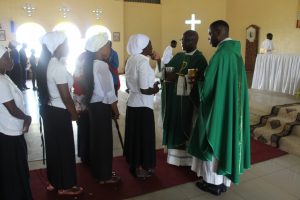 Mass ended with  Vote of thanks from Very Rev. Fr. Francis Mukosa, Director Social on behalf of the Archbishop Dr. Alick Banda and the Final Blessing.