Procurator General, Rev. Fr. Charles Tembo lost his young Brother Emmanuel Tembo
Rev. Fr. Charles Tembo, today  6th February 2018 buried in Chililiabombwe,  his young brother Emmanuel Tembo, who passed away on saturady 3rd February 2018 after battling with an illness.  The  last born in a family of 13 children, was born on the 23th of September, 1986. He lives behind a wife and 3 children.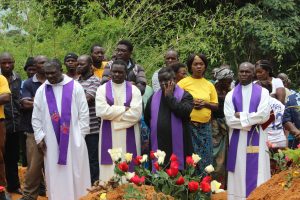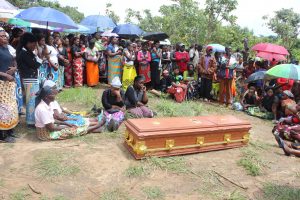 The Tembo family was supported by All saint's parish Chitente- St Andrews and the Catholic women's Organisation from Pamodzi Parish in Ndola, but to mention a few. Scores of people came to mourn and comfort the bereaved family .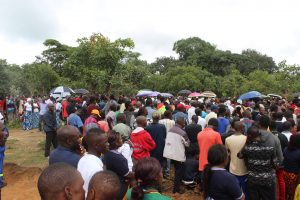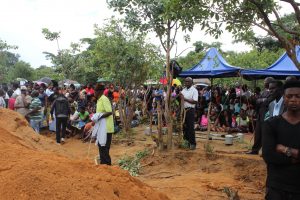 Rev. Fr. Simon Kaunda  assisted by Rev. Fr. Boris Mapili, gave word of encouragement at the burial site as he performed the rites.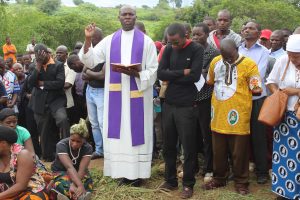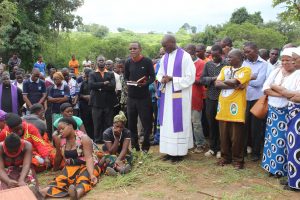 Late Emmanuel Tembo was put to rest by fellow classmates of  Technical Vocations Training College [TVTC], where he was a student  studying Teaching Methodology and had remained with a month to graduate.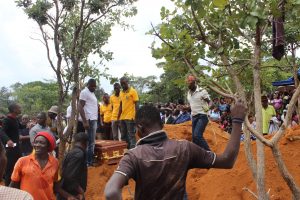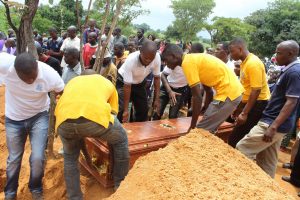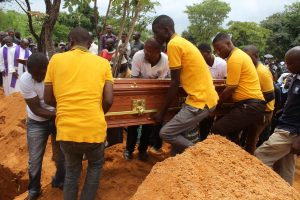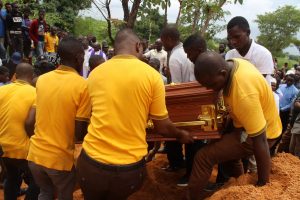 The burial rites where performed after the Coffin was lowed in to the ground.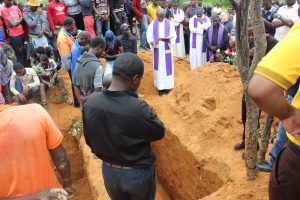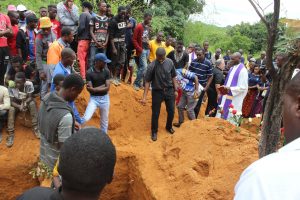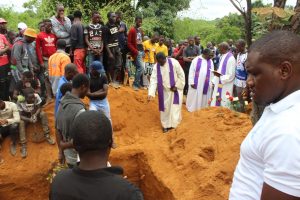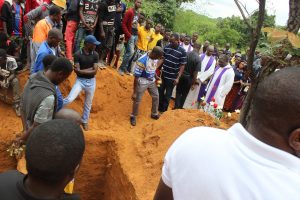 The Family Representative thanked all present for their spiritual, material and financial support and closed with special thanks to His Lordship ,Bishop Dr. Alick Banda for his support.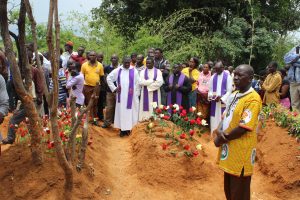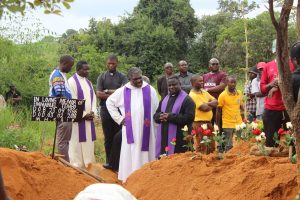 Rev. Fr. Simon Kaunda then gave the final Blessing and Fr. Tembo sprinkled Holy water on His brother's Grave.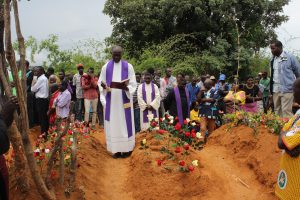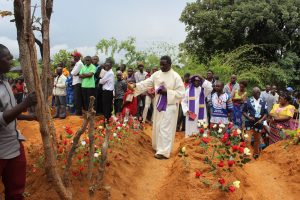 Priests from as far as Ndola, Luanshya, Kitwe, Mufulira, and Chingola came to support their brother Priest Fr. Tembo.