Requiem Mass for Late Rev. Fr. Davis Nsama – [In Pictures]
On 7th November 2018, The Catholic Diocese of Ndola put to rest one of there beloved priest Rev. Fr. Davis Nsama. The Funeral mass was held at Holy Cross, Kabushi Parish, in Ndola. It was celebrated by His Grace Archbishop Dr. Alick Banda and His Lordship Bishop Moses Hamungole. Priests across the Diocese came to pay their respects to their brother Priest.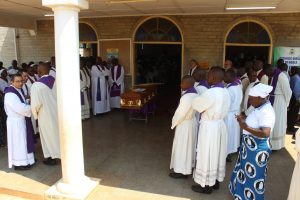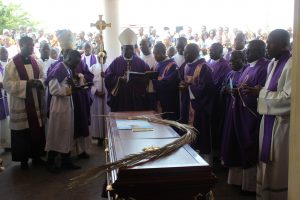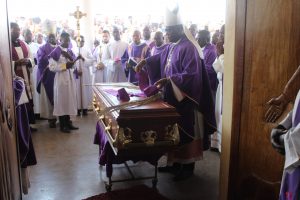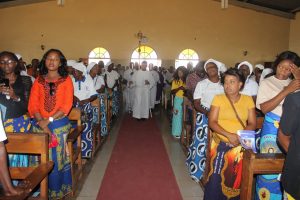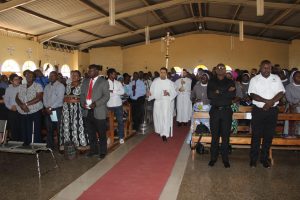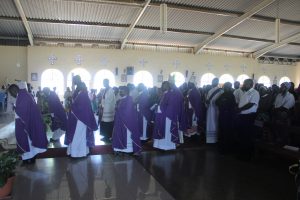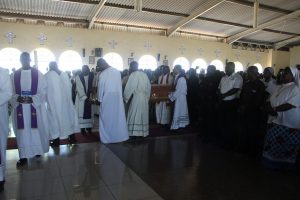 Rev. Fr. Mathews Mumba Read the Life History. Dc. Phiri Later read the Gospel and His Grace Bishop Dr. Alick Banda gave a homily that compared the life of Jesus to our Daily lives including the Late Fr. Nsama.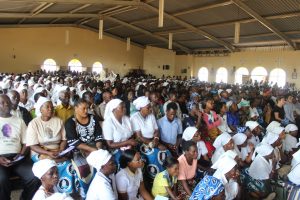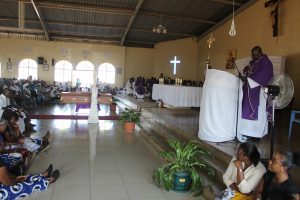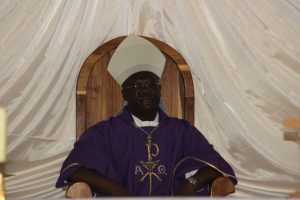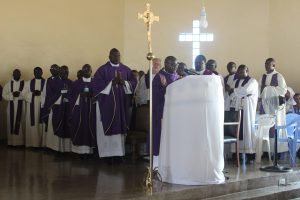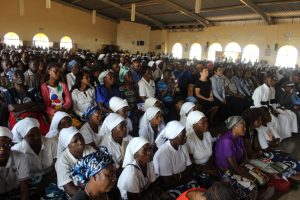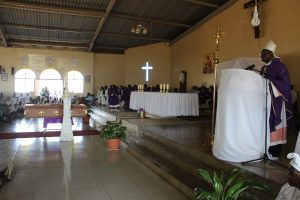 Mass continued with offertory and Communion.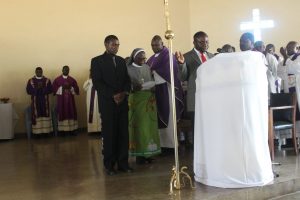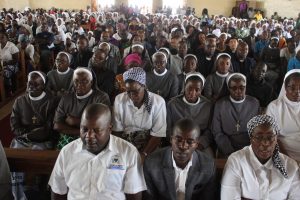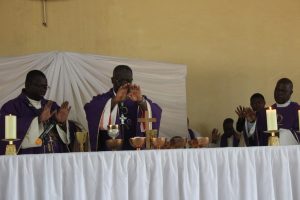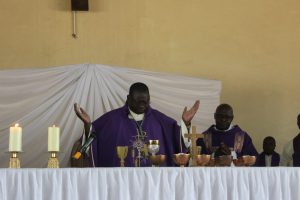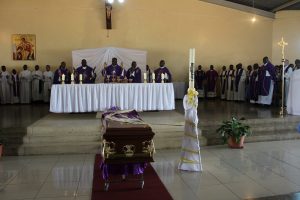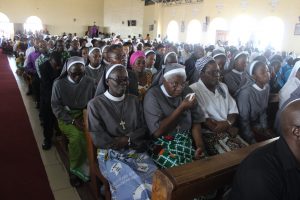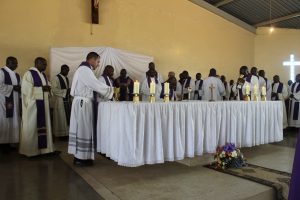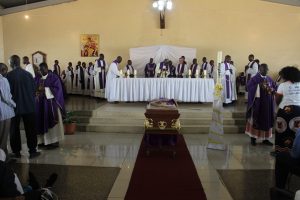 Mass Continued.