RT. REV. DR. BENJAMIN PHIRI IS INSTALLED BISHOP OF THE CATHOLIC DIOCESE OF NDOLA
Today, 15th August 2020, Rt. Rev. Dr. Benjamin Phiri has been installed as the sixth Bishop of the Catholic Diocese of Ndola. This came as are result of the Transfer of Archbishop Dr. Alick Banda to the Archdiocese of Lusaka.
The installation mass was a colorful ceremony held at the Cathedral of the Christ the King in Ndola. In attendance was H.E the Republican President Mr. Edgar Lungu, H. E the Apostolic Nuncio to Zambia and Malawi, Monsignor Gianfranco Gallone, all the bishops of the Zambia Conference of Catholic Bishops [ZCCB], and hundreds of delegates from across Zambia. 
Bishop Dr. Benjamin Phiri took time during his speech to make his first appointment in which he announced the Vicar General Rev. Fr. Christopher Chowa , who held the position of Director PMS.
After his speech the Republican President H. E .Dr. Edgar Lungu Presented a gift to the new Bishop of Ndola , Rt. Rev. Dr. Benjamin Phiri.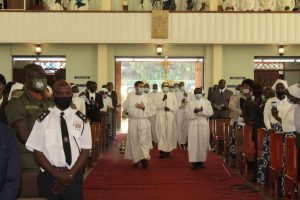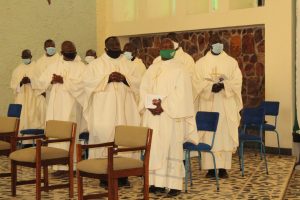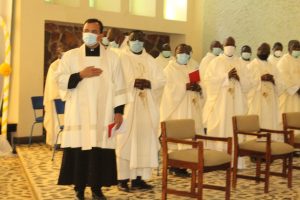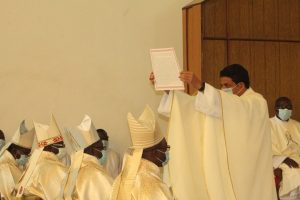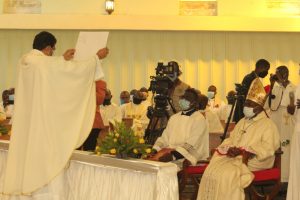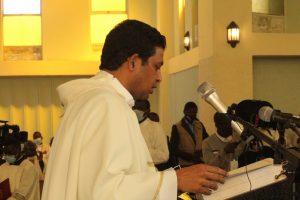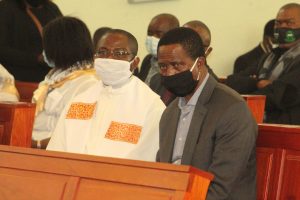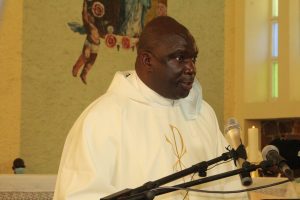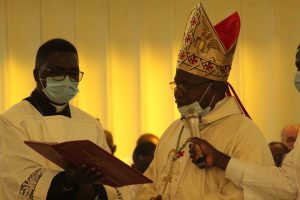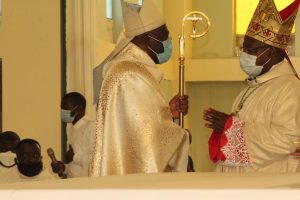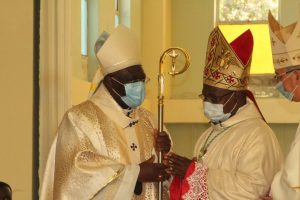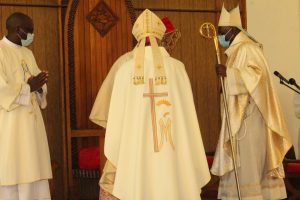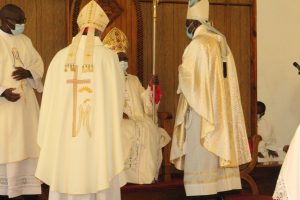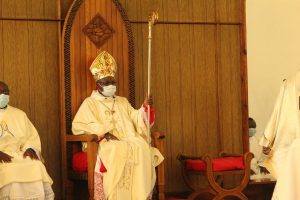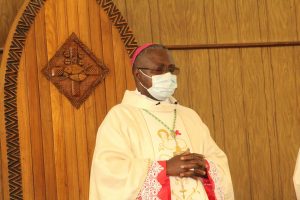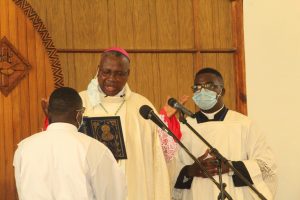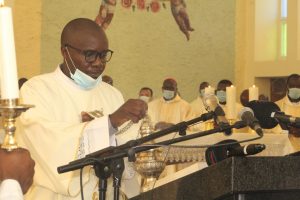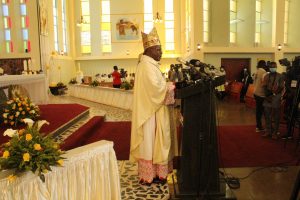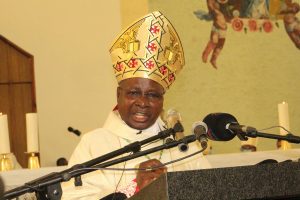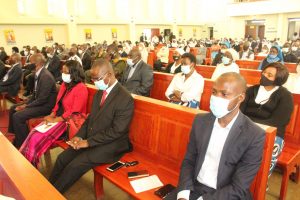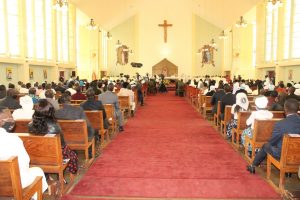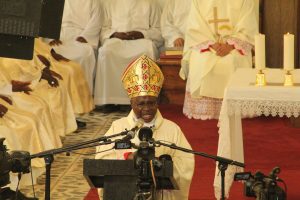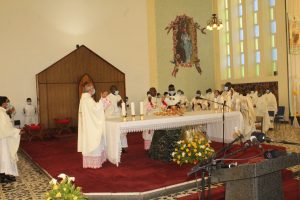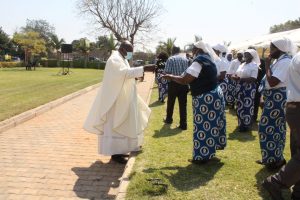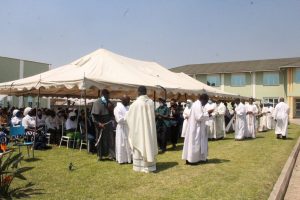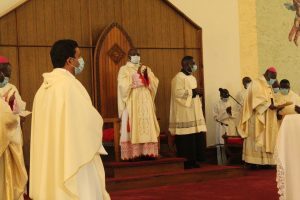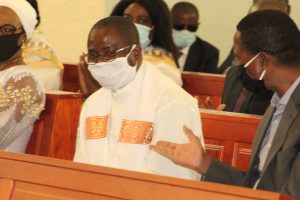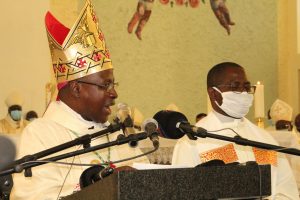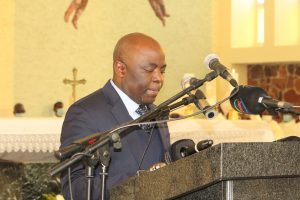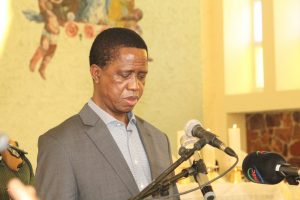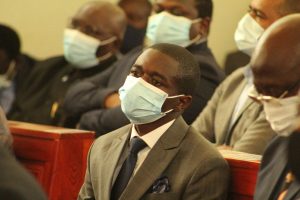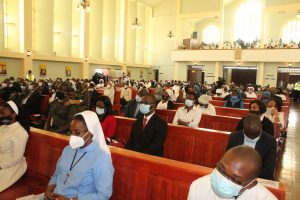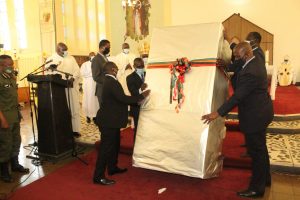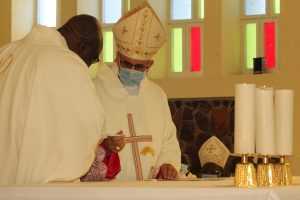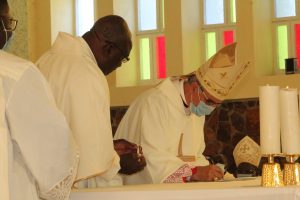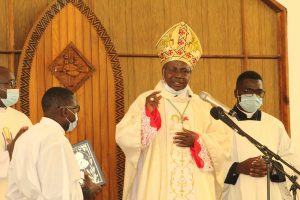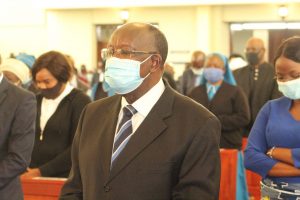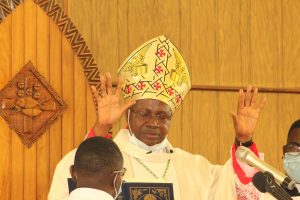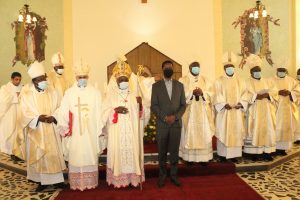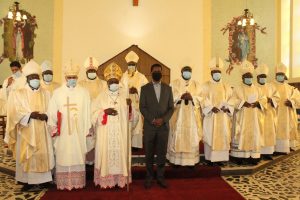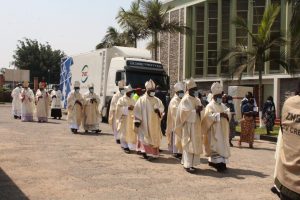 After mass, a special luncheon was given to invited guests. Below are a few highlights.