Sacred Heart Parish Pastoral Visitation- [ In Pictures]
Today the parishioners of Sacred heart Parish had a lot to celebrate about as they welcomed the Archbishop's representative, Director social projects and prorammes ,Rev. Fr. Francis Mukosa to their parish for a pastoral visit. Not only had he come to visit the parish and to conferred the sacrament of confirmation but also the parish was unveiling their foundation stone and having the foundation for the new church building blessed. Mass began at 9:30hrs and the church was filled to capacity.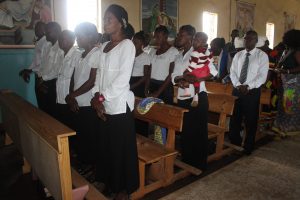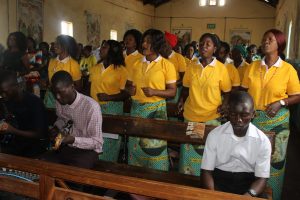 The readings where taken and the Gospel read by Parish Priest Fr.Muruki.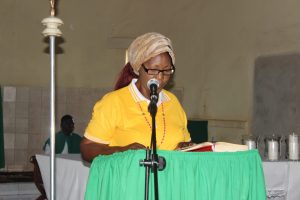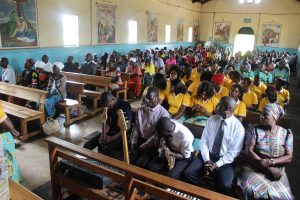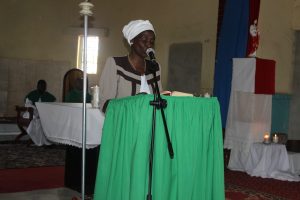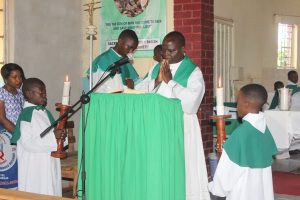 Rev. Fr. Mukosa then gave a powerful message on bearing Good fruits as believers, Having integrity in our everyday life and the power of the spoken word, warning the dangers of deceit and speaking lies. He called on the confirmation candidates to take seriously the commitment they make in the presence of God.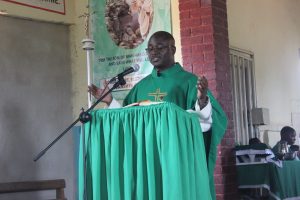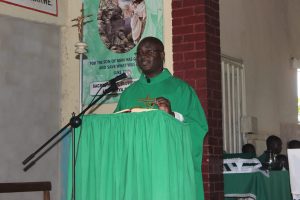 He later conferred the Sacrament of Confirmation on them.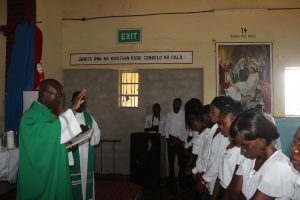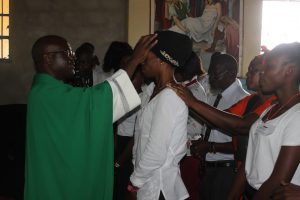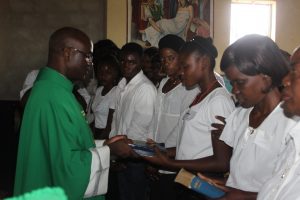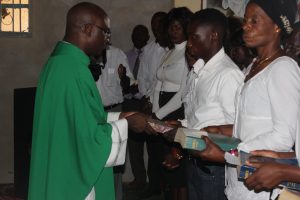 Mass continued with offering, consecration and communion.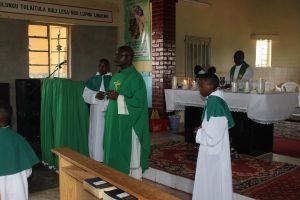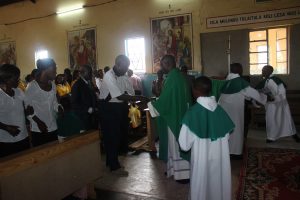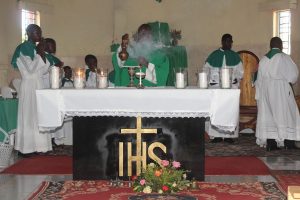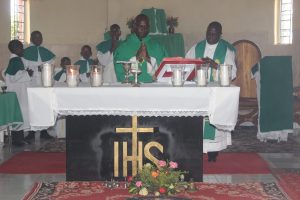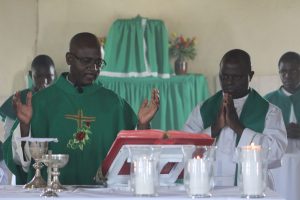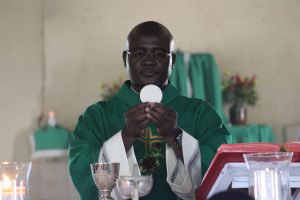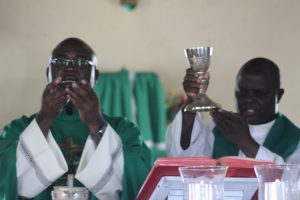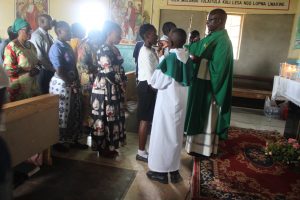 Before the final Blessing Rev. Fr. Muruiki Thanked the Social Director for coming to their parish and the Mayor of Luanshya, Mr. Nathan Chanda who was also in attendance.Mass ended with a final Blessing from Rev. Fr. Mukosa and anyone was invited to the unveiling of the foundation stone and blessing of the foundation of the new church building.