St. Micheal Parish Pastoral Visitation- [in Pictures]
On the 24th of February 2019, Procurator General Rev. Fr. Charles Tembo represented His Grace, Archbishop Dr. Alick Banda during a pastoral visit to St. Micheal Parish, Mufurila. The Visitation began with Mass, as the church record over 800 congregants in that single mass in which 3 candidates where conferred the sacrament of confirmation. Parish Prest Rev. Fr. Otis Mwansa, welcomed the Archbishop's Representative to the parish as mass commenced.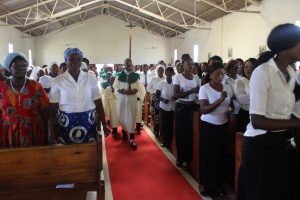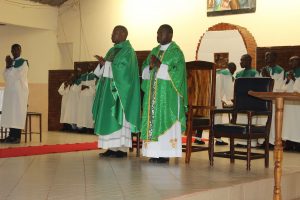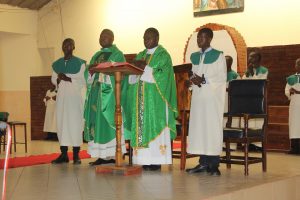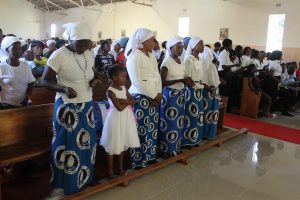 The reading where taken and the gospel read by the Parish Priest, Rev. Fr. Otis Mwansa.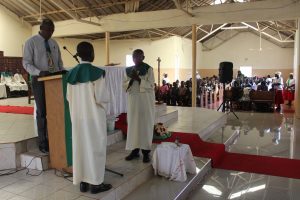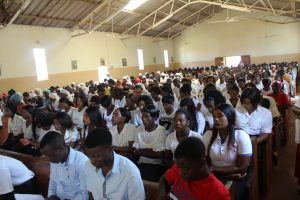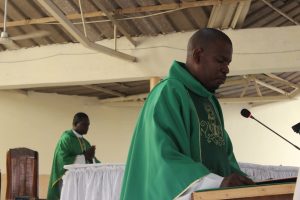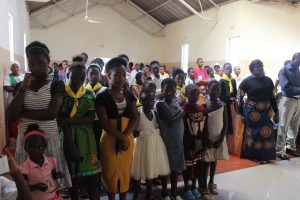 The homily was given by Rev. Fr. Charles Tembo, in which he taught on the need to show mercy  and forgiveness to one another as we journey in our christian walk.  He warned on the dangers of   being inpatient and  Judging others. He encouraged the congregants to live out their christian lives with mercy and love for each other, especially in this year  of the mission.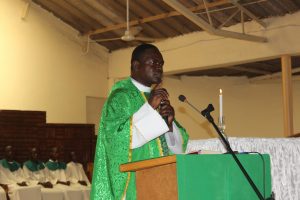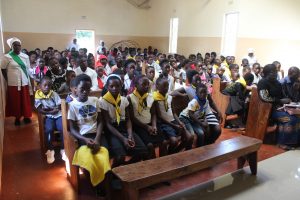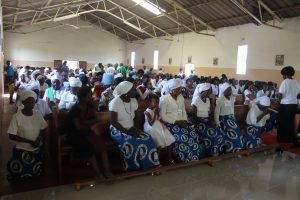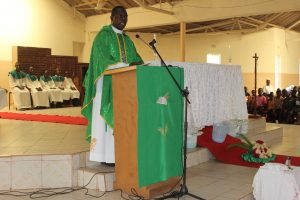 He encouraged them to take an introspective look on their lives and evaluate themselves on the work that they are doing for God as his Children. He encouraged them to share Gods work beginning in their very homes and to their neighbors.  To visit one another and encourage each other in the faith. The courage d them to work together to build their Parish and take care of the Priest that  serves them. The Sacrament was then conferred .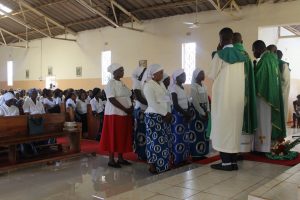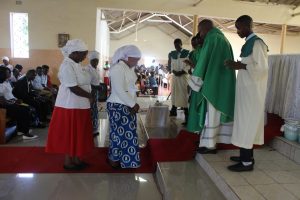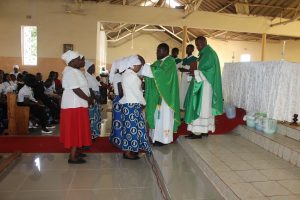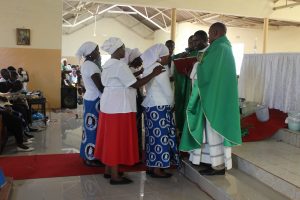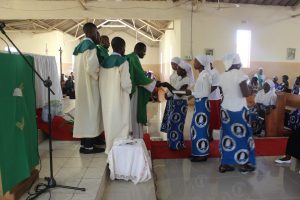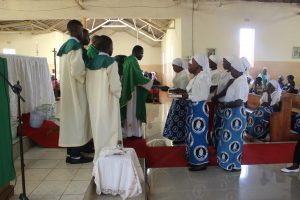 The Eucharist Celebration Continued with offertory ,Consecration and Communion.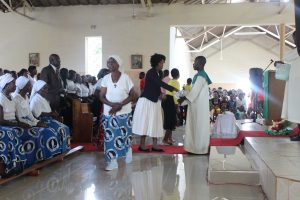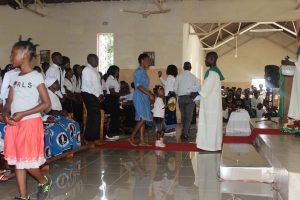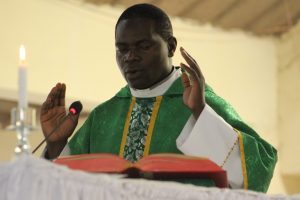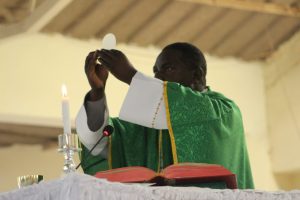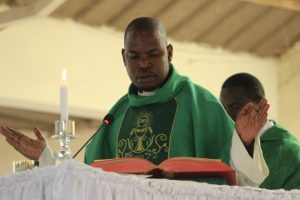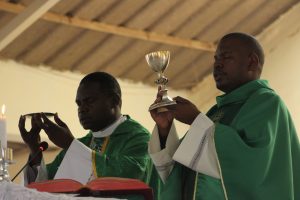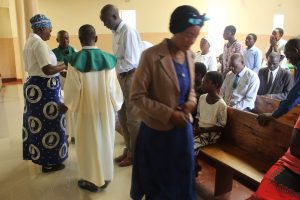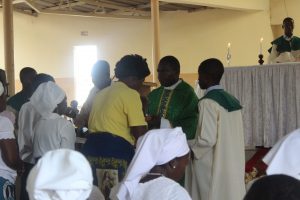 Mass ended with a  a  vote of thanks and a final blessing from Procurator General Rev. Fr. Charles Tembo.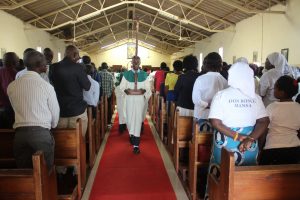 After Mass The Archbishop's Representative Fr. Tembo and Parish Priest Rev. Fr. Otis Mwansa , Took a tour of the church grounds , as he  explained the different projects and challenges St. Micheal parish was undertaking and facing receptively.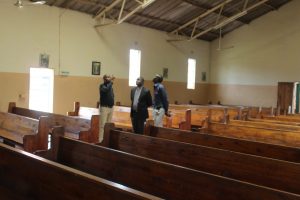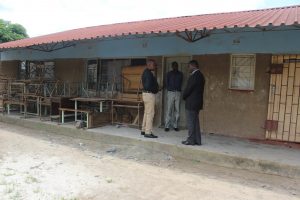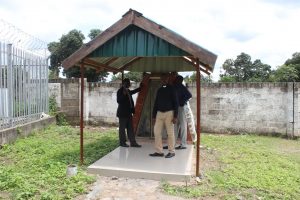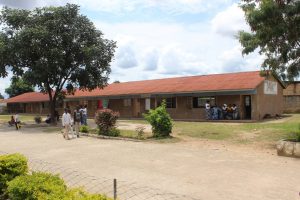 Later on the The procurator General ,the Parish Priest, members of the Parish executive and other lay-group leaders met  for a Question and Answer session, during which the parish leadership was given an opportunity to table their concerns over various issues concerning their parish and the diocese at large. The Procurator General clarified all concerns to the leadership's satisfaction . The pastoral visitation ended  on a joyous, note as all concerns were resolved,with a shared meal.