Bishop Banda's Pastoral Visitation to St. Kizito Parish- Lubuto [in Pictures]
Bishop Alick Banda today, 4th February 2018, visited St. kizito Parish in Lubuto. Celebrating Mass and conferring the Sacrament of Confirmation. The church was full as parishioners came to celebrate mass and bid farewell to their beloved Bishop.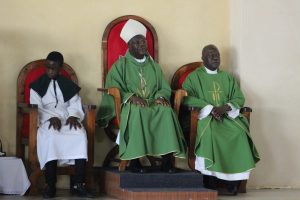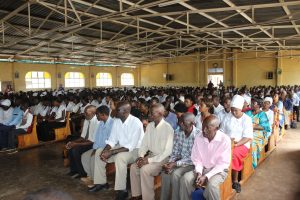 Mass began at 10hrs and was celebrated in Bemba by his Lordship Bishop Banda. The Bishop in is homily encouraged the congregation to remain in steadfast in Prayer despite the many challenges that come in our Christian walk.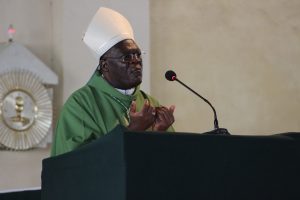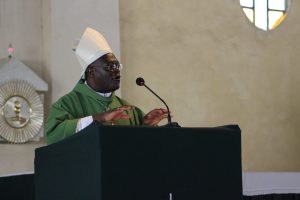 The Bishop advised the confirmation Candidates never to separate themselves from the celebration of the Eucharist  and the Sacrament of reconciliation.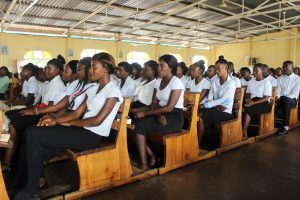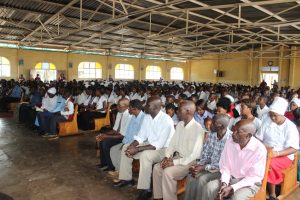 Bishop Banda then conferred confirmation on 42 Condidates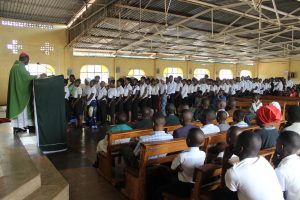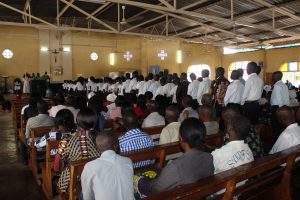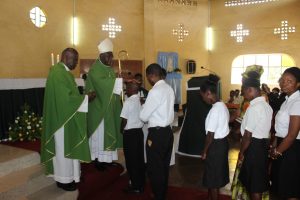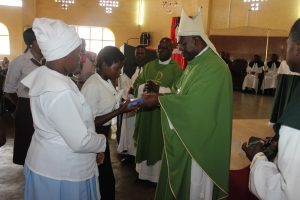 After which the Eucharistic celebration continued.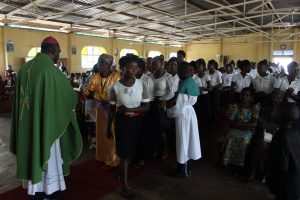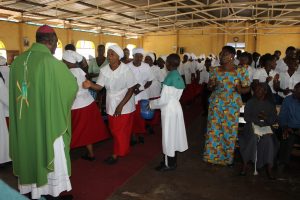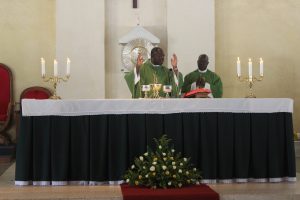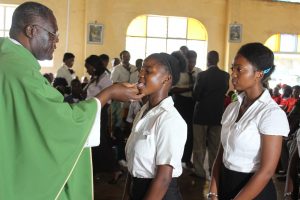 Mass came to an end, with Bishop Banda Bidding the Congregation Farewell and giving them a final blessing.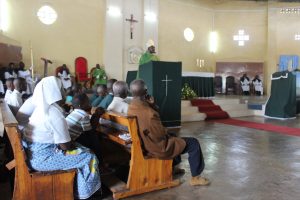 After mass the Bishop interacted with Section leaders and a few parishioners, over a meal.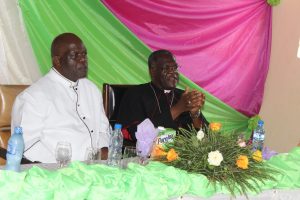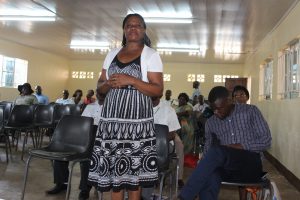 He later toured the church grounds with The Parish Priest Fr. Martin Bwalya and , Parish Executive and bid farewall to all
.