Palm Sunday Celebration-[ in Pictures]
The Cathedral of Christ the King Celebrated Palm Sunday with Archbishop Elect Dr. Alick Banda. Mass began outside, where readings where taken and  the Bishop blessed the Palms that the parishioners waved in the air.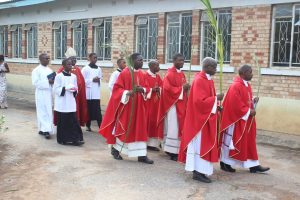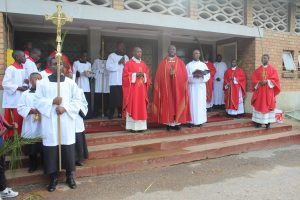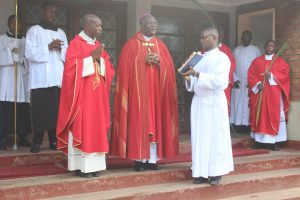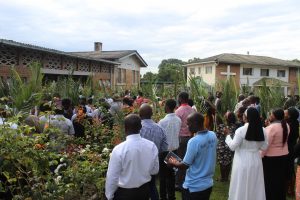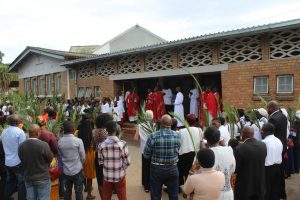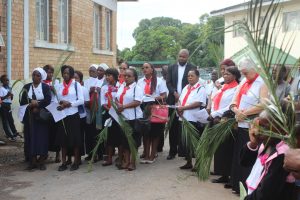 Later a procession was done in to the church, symbolizing the triumph entry of Jesus Christ in to Jerusalem.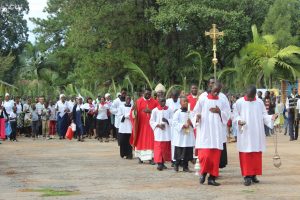 Mass was beautiful, as readings where taken and the Gospel was Narrated By Fr. Israel, Fr. Augustine and Fr. Mulenga.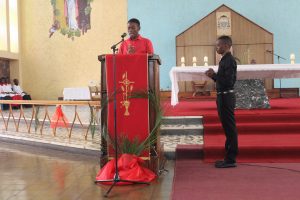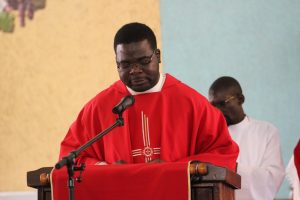 His Grace gave an interesting homily on the reality of life, that hardship will come. A fact we can not run away from and that as Christians, we need to be ready to endure such times. Much joy gives way to sorrow.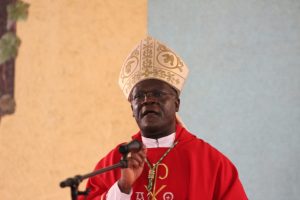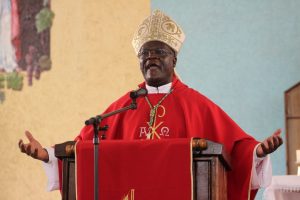 Mass continued with the consecration of the Eucharist and Communion.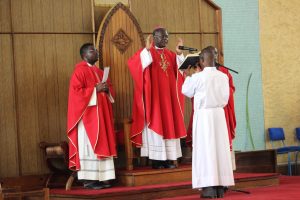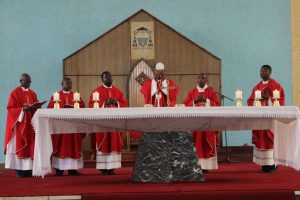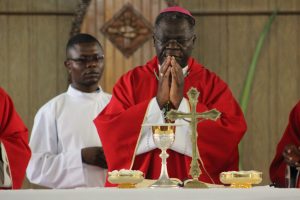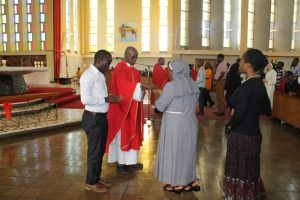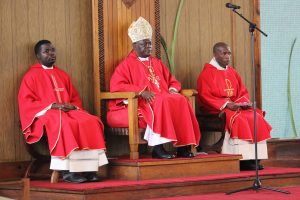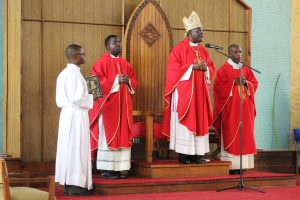 After Mass his Grace interacted with Parishioner, while taking Photos with some.