BAPTISTINE SISTERS PERPETUAL PROFESSION 2019
Today 29th June, 2019, was a joyful day for the Sisters of John the Baptist Community, as four sisters made their perpetual profession at Sacred Heart Parish in Kitwe. The Day began with Mass celebrated by Pastoral Director- Rev. Fr. Mathews Mumba. The mass was co-celebrated by Priest Priest- Rev. Fr. Alexander Chimpusa, Rev. Fr. Evaristo Chola, Rev. Fr. Jackson Muleya, Rev. Fr. Bwembya Katunasa, Congolese Visiting Priests- Rev. Fr.Leonard and Rev. Fr. Dieudonne.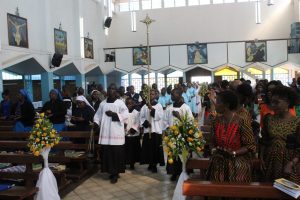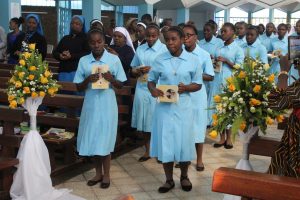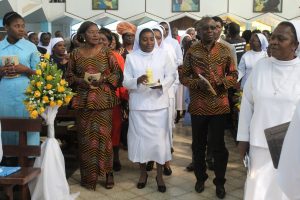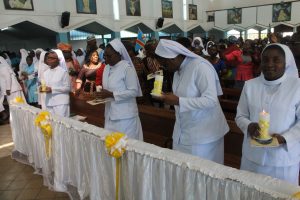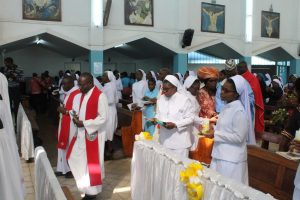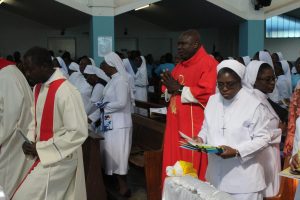 The readings were taken and the Gospel Read.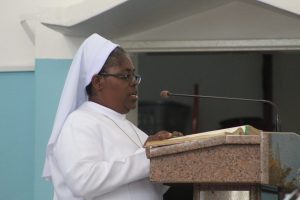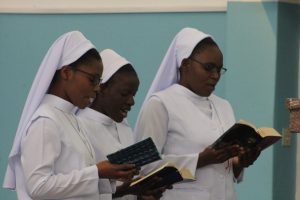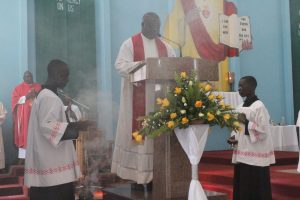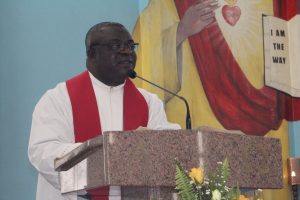 The sister the made their requests to thier provincial Vicar Rev. Sr. Rose Ngoshe.
.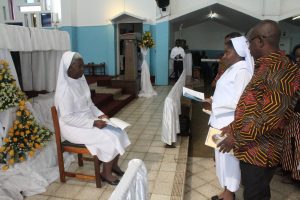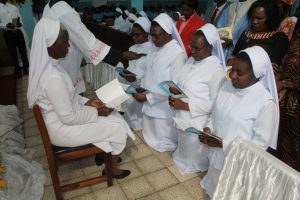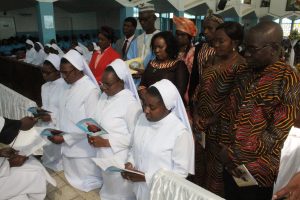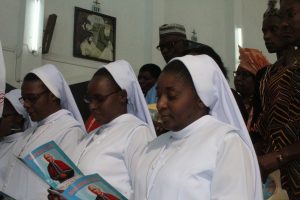 The Homily Followed given By Rev. Fr. Mathews Mumba.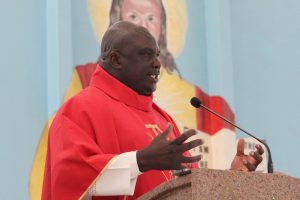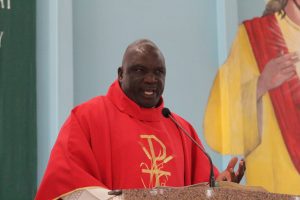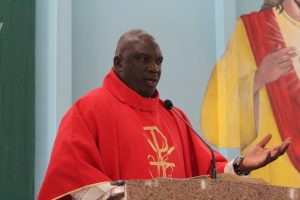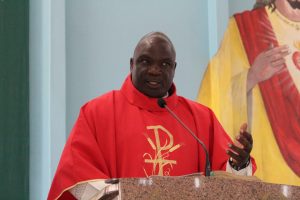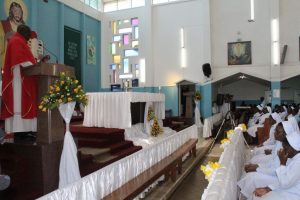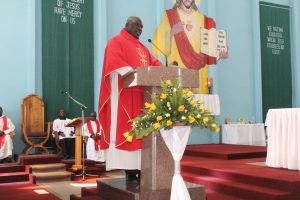 The sister who come from 3 different Countries could not hide their Joy, as they finally made their perpetual Vows on the Feast of Sts. Peter and Paul. The sisters are; Rev. Sr. Macheline Kafwembe csjb from Congo DR, Rev. Sr. Bayiha Victorine Frisette csjb from Cameroon, Rev. Sr. Joyce Machemba csjb and Rev.Sr. Faustina Kampira csjb from Malawi.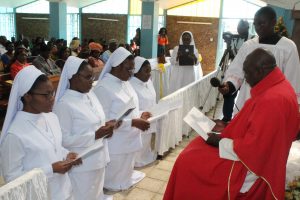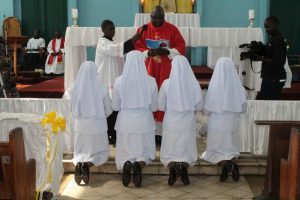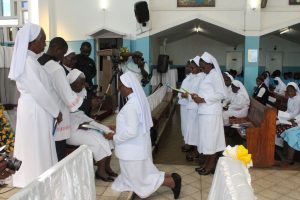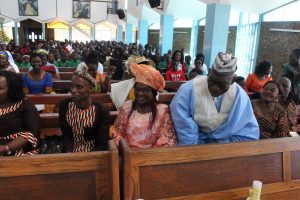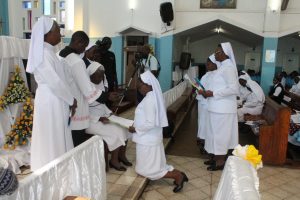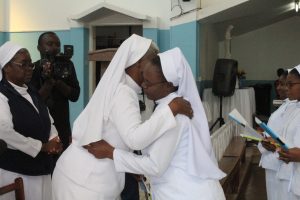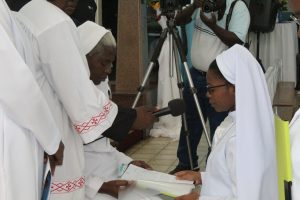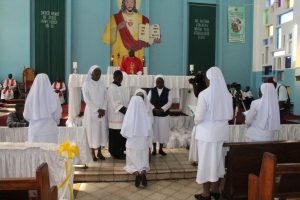 signing took place after the vows were made.