Easter Vigil Mass with the Cathedral of Christ the King Community – [ in Pictures]
The Easter Vigil Mass began with first part called the service of light, this was characterized by the Lighting of the Easter Candle outside the Bishop's Hall. After all the Rites  where done , a procession followed in to the Dominican Convent School Hall.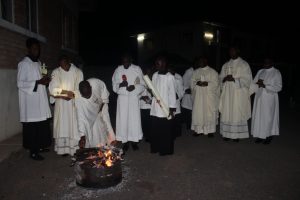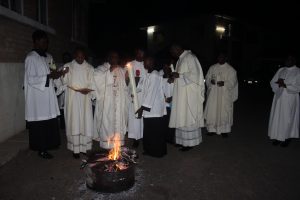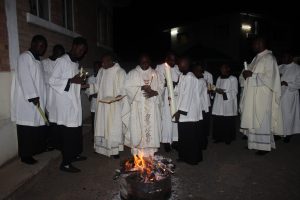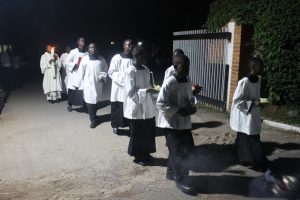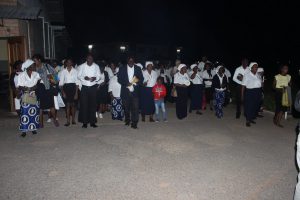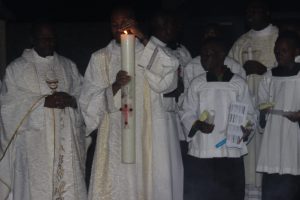 The dark church came to life as the Easter candle was used to light the candles of all present in the hall.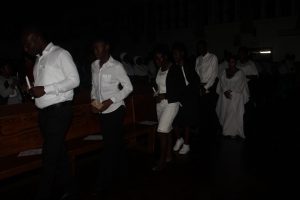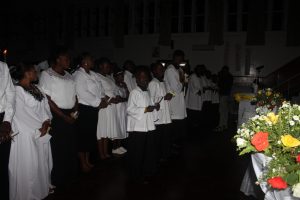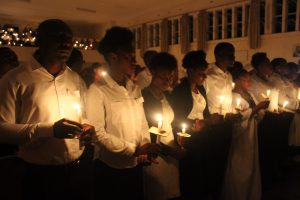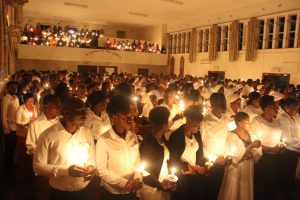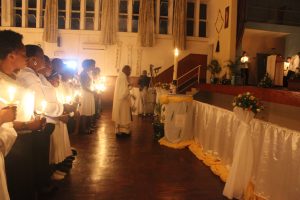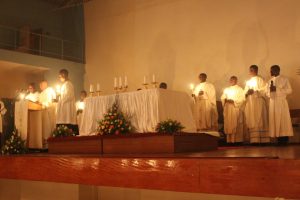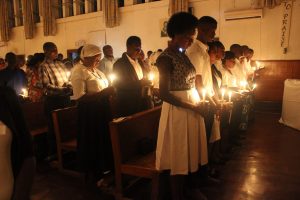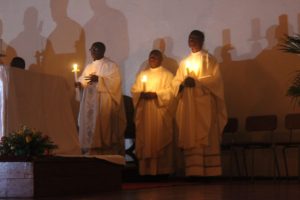 The second part of the mass was the liturgy of the word this was characterized by  7 readings from the old testament and 1 reading from the new testament and 1 Gospel reading.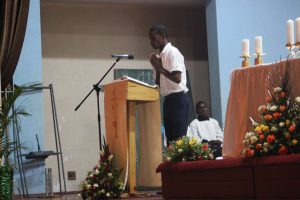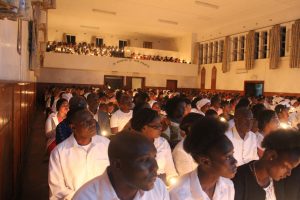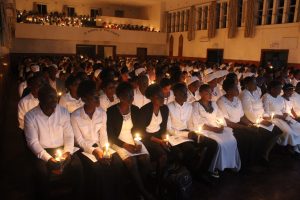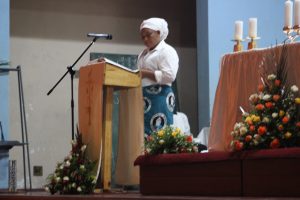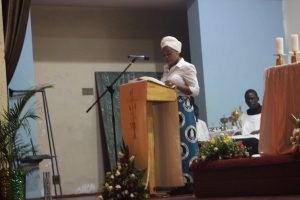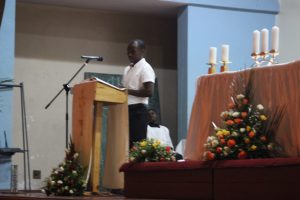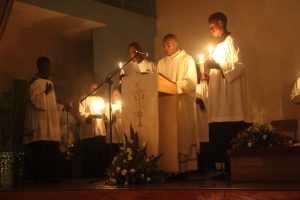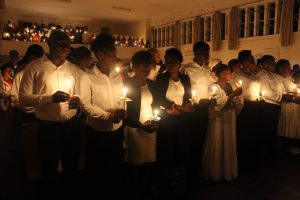 By Rev. Fr. Andrew Mwale the gave a beautiful homily on the resurrection  of Jesus and what it means to us christian.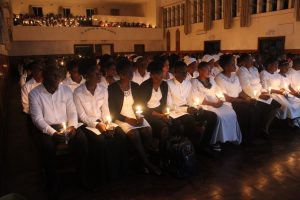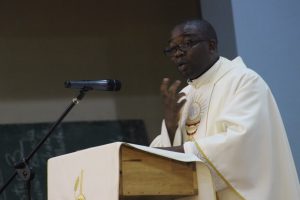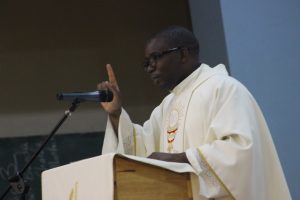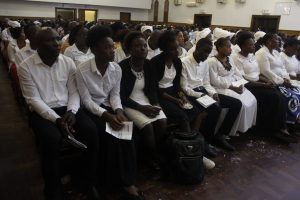 Rev. Fr. Andrew Mwale's Homily
The Third part of the mass was the Liturgy of Baptism, that saw a number of candidates being welcomed in to the body of Christ though Baptism.  The baptism water being first blessed with the Easter Candle.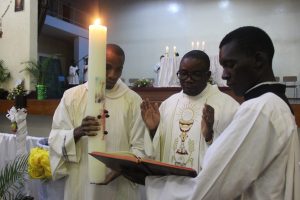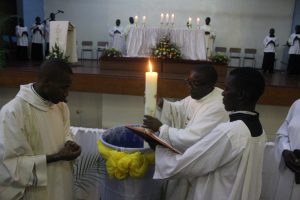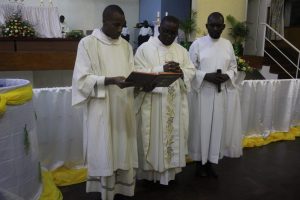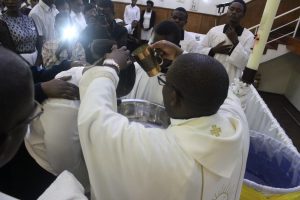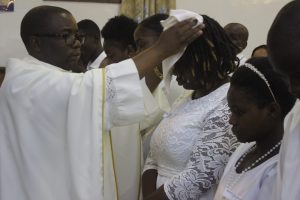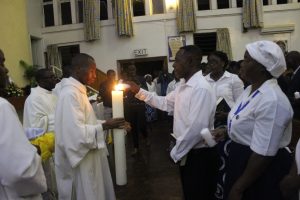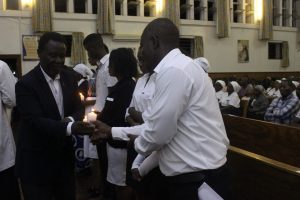 During this time all Baptized Christians where also given an opportunity to renew their Baptism Promises and the blessed water sprinkled on them.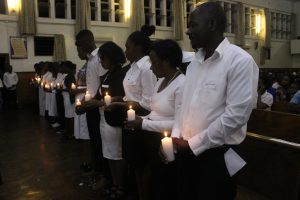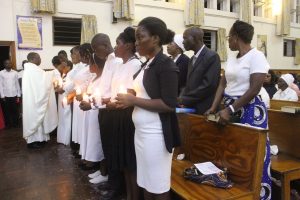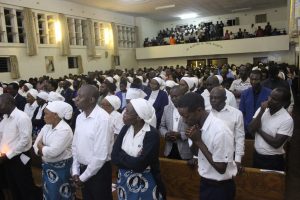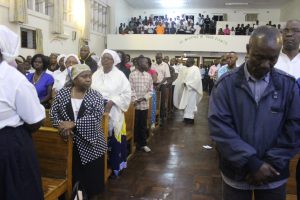 The final Part was the liturgy of the Eucharist. This included the consecration  of the Eucharist and communion.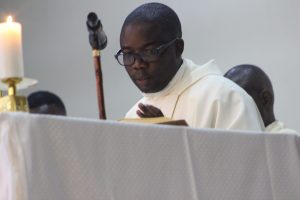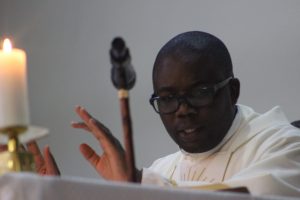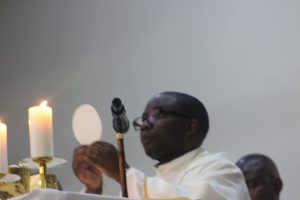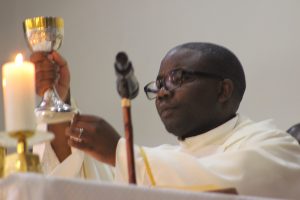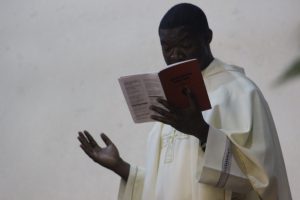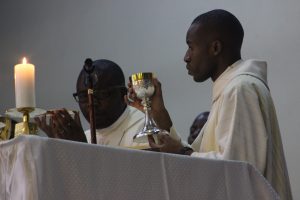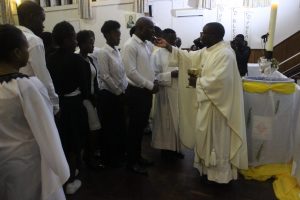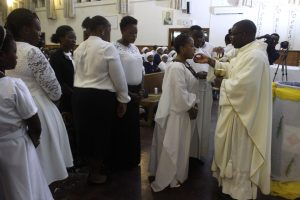 The final blessing was given and the Hallelujah was sung beautifully as parishioners dispersed joyfully.