Holy Thursday with the Cathedral of Christ the King Community- [ in Pictures]
Today the 18th of April 2019, The Cathedral of Christ the King Community  joined the rest of the world  to commemorated the lord's Last supper. This mass began  in the evening at 19hrs in the Dominican Convent school Hall. The main celebrant was Fr Mwansa Mumba and was co- celebrated by  Rev. Fr. Andrew Mwale, Rev. Fr. Israel Maliseni, and Rev. Fr. Grievance Mulenga.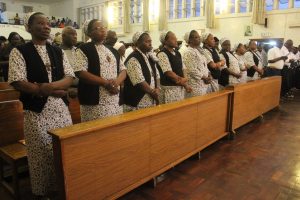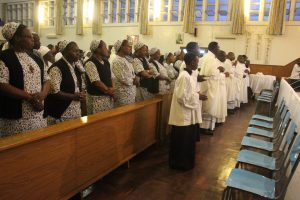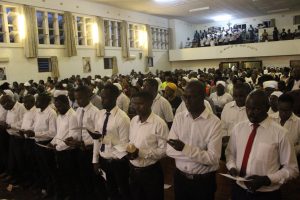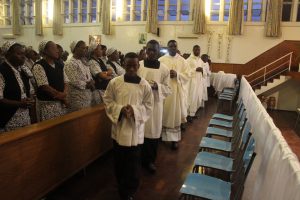 Mass was divided in to three parts. The first Part being the liturgy of the word During which the reading were taken and the Gospel Read by Dc Shula.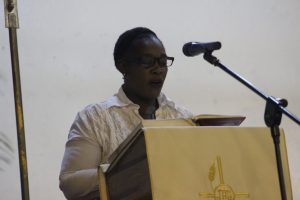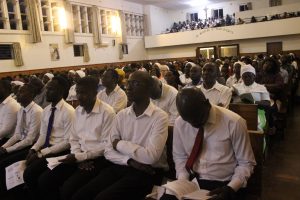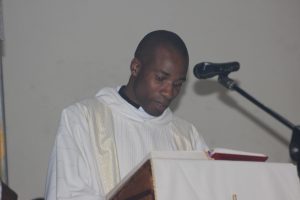 Rev. Fr. Mwansa then gave an inspiring and encouraging Homily.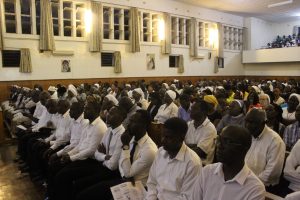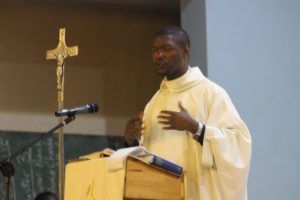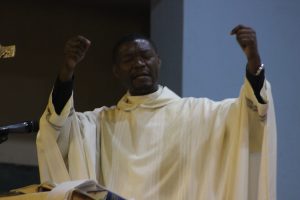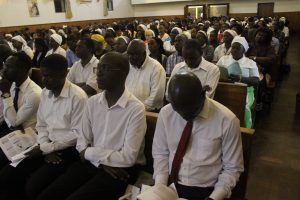 Rev. Fr. Mwansa Mumba's Homily.
After the Homily the washing of feet followed in which the Priest Fr. Mwansa Washed the feet of 12 selected men imitating Jesus's example at the Last Supper.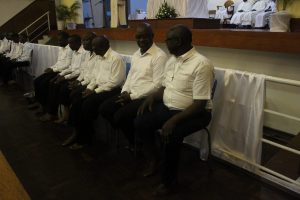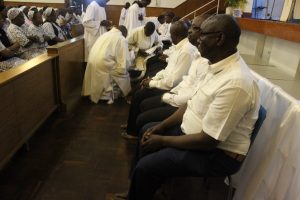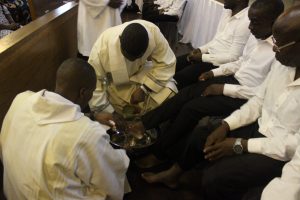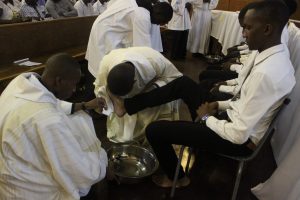 The second Part being The Liturgy of the Eucharist  included Consecration and Communion.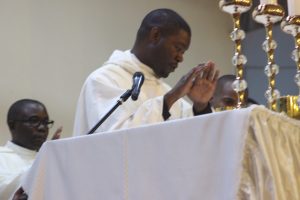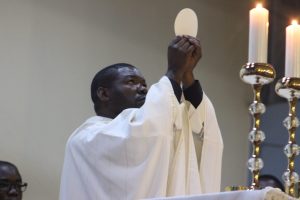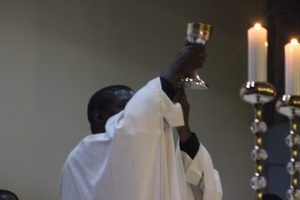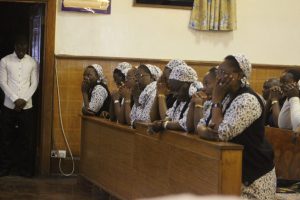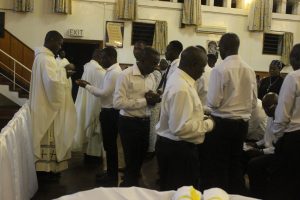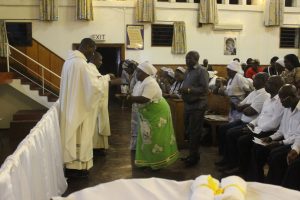 The Third and Final Part being The transfer of the Holy Eucharist. Which included a procession around the Hall and placing of the blessed sacrament on the alter were it remained for Adoration until Midnight and then taken away.