Ordination to Diaconate
The Catholic Diocese of Ndola had a lot to celebrate as 4 seminarians were ordained Deacons today, 15th August 2019. The beautiful ceremony took place at the cathedral of Christ the king in Ndola. The Eucharist Celebration was celebrated by His Excellency Archbishop Dr. Alick Banda. The Newly ordained Deacons Rev.Dc. Mwila Chapewa, Rev. Dc Bemba Chilambwe, Rev. Dc .Joseph John and Rev. Dc.Miguel Guiterrez could not hide their joy as the Religious and lay- faithful gathered from across the Diocese to show their support and witness this event. Mass Began with the Procession in to the Cathedral.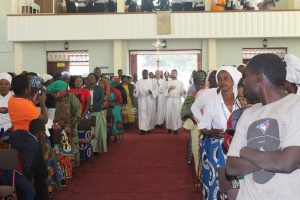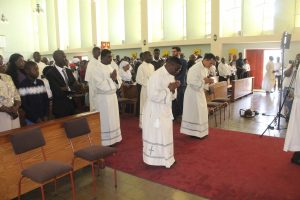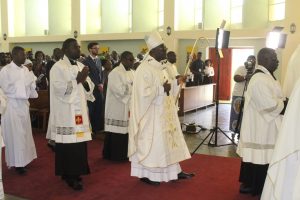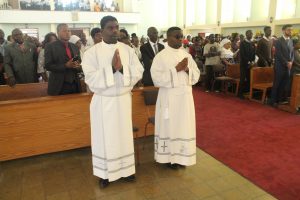 The 1st Reading was taken from Revelation 11:19; 12:1-6, 10, Responsorial Psalm from Ps 45:10, 11, 12, 16 and the 2nd Reading from 1 Corinthians 15:20-26. The Gospel was from Luke 1:39-56.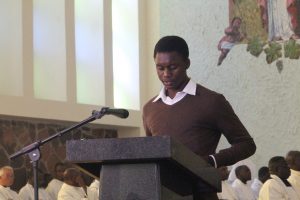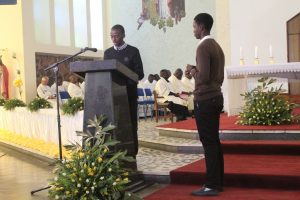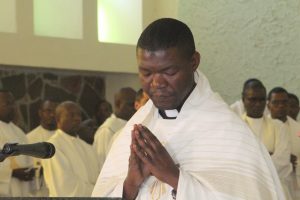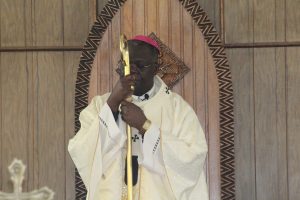 The Homily was preached by His Grace Archbishop Dr. Alick Banda.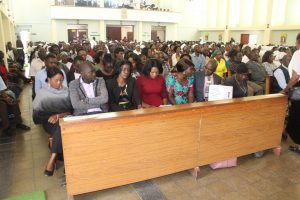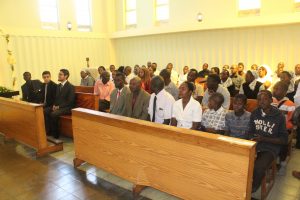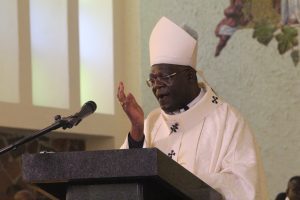 Ordinations then Proceeded.