PASTORAL VISITATION AT ST. STEPHEN PARISH,TWAPIA
Today 18th August 2019, Procurator General- Rev. Fr. Charles Tembo visited St. Stephen Parish in Twapia on behalf of His Excellency Archbishop Dr. Alick Banda. The Pastoral Visit began with mass which was celebrated by Rev. Fr. Charles Tembo and co-celebrated by Parish Priest- Rev. Fr. George Mulenga. Over 1000 lay-faithful attended this beautiful Eucharist celebration during which the Sacrament of Confirmation was conferred on to 70 candidates.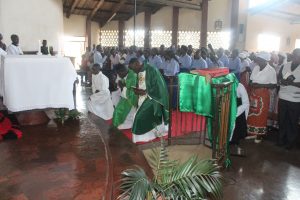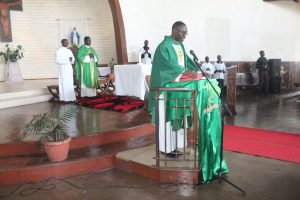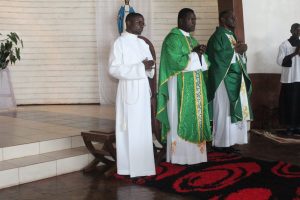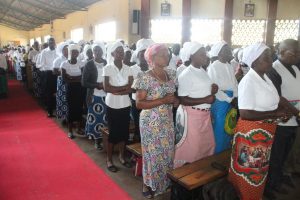 The following readings where then taken:
Reading 1, Jeremiah 38:4-6, 8-10
Responsorial Psalm, Psalms 40:2, 3, 4, 18
Gospel, Luke 12:49-53
Reading 2, Hebrews 12:1-4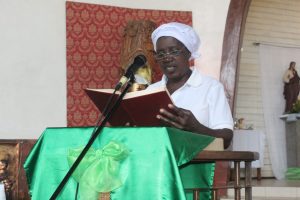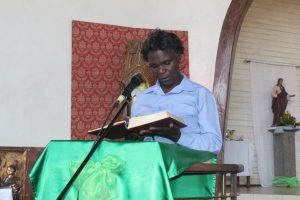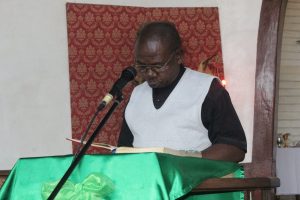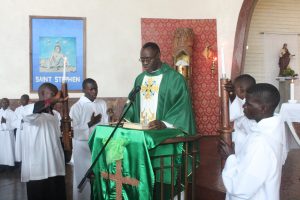 The homily was given by Rev. Fr. Charles tembo.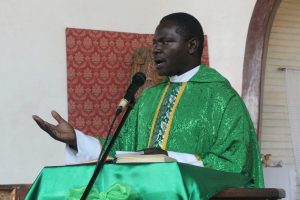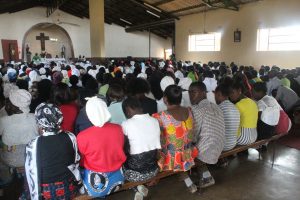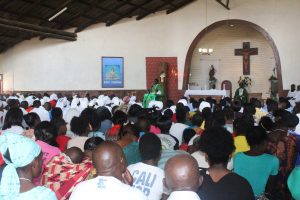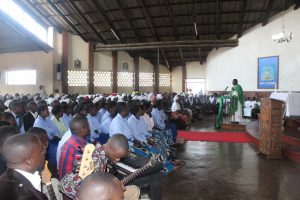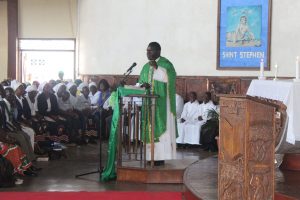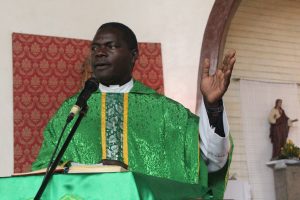 Confirmation then followed after the homily.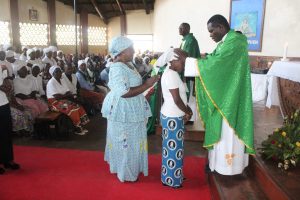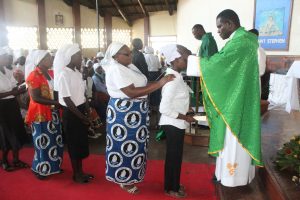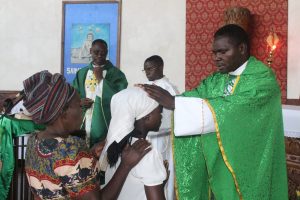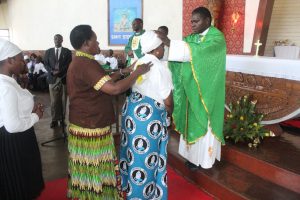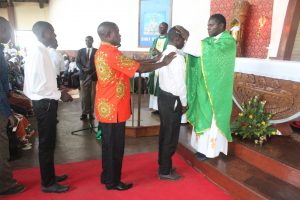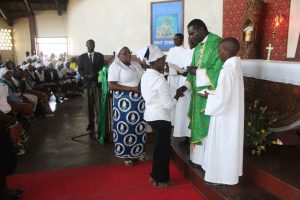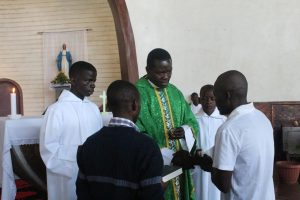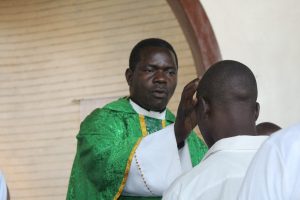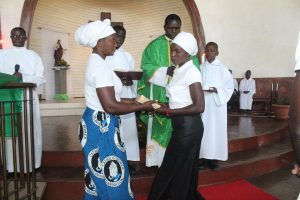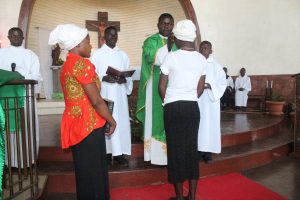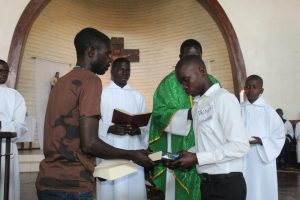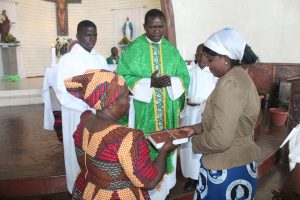 Offertory, consecration and Communion then followed.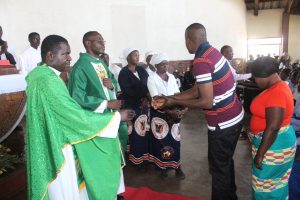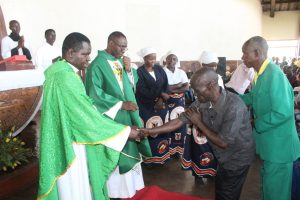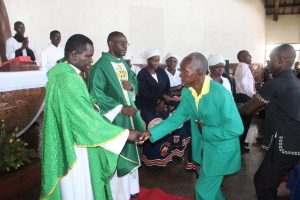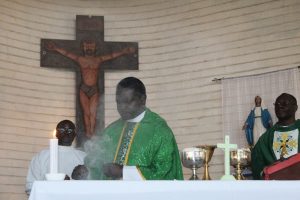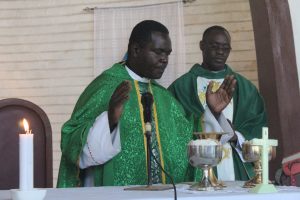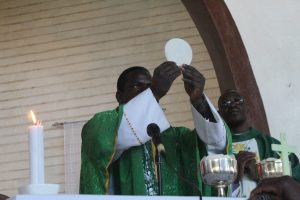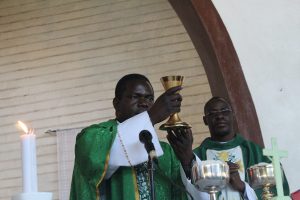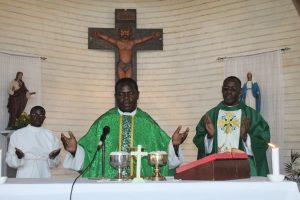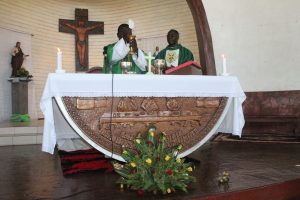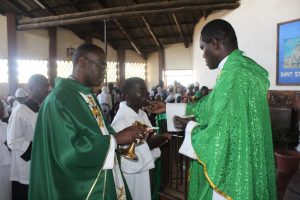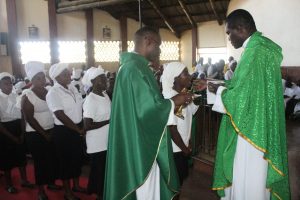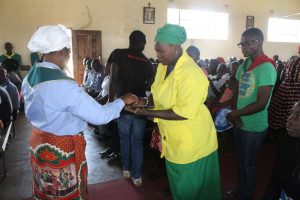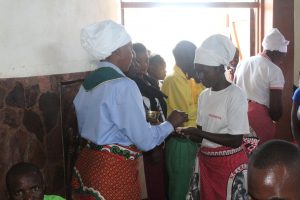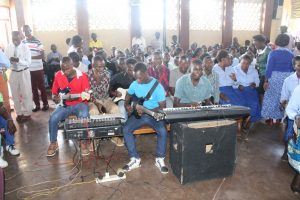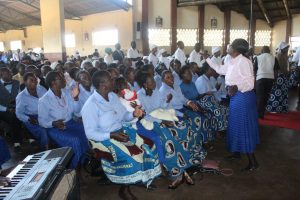 Mass ended with Annoucements,a vote of thanks from Rev. Fr. Mulenga  and a final blessing from Rev. Fr. Tembo.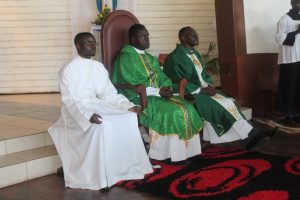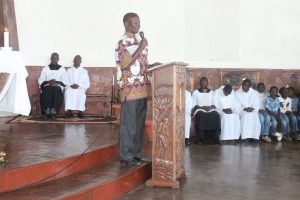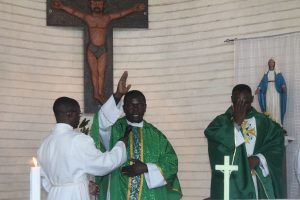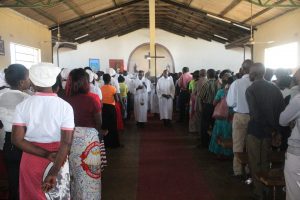 After Mass Rev. Fr Charles Tembo blessed and officially opened the new church library. He also took time to tour the new church hall that is under construction.