Pastoral visit at Uganda Martyrs Parish ,luanshya
Director of Social Projects and Programmes – Rev.Fr. Francis Mukosa on the 3rd of November 2019, visited the Uganda Martyrs parish in luanshya on behalf of His Excellency Archbishop, Dr. Alick Banda.
He celebrated the Eucharistic celebration with Parish Priest- Rev. Fr Eddie Mubanga. During this mass he conferred the sacrament of conformation to 127 candidates, 40 of which had come from outstations and centers.
Mass began with the procession.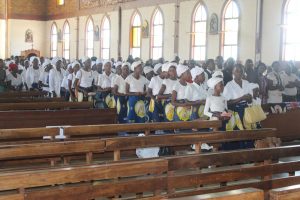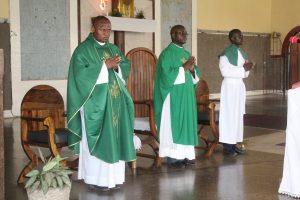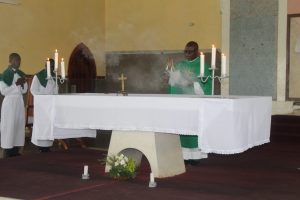 The reading were taken: 1st Reading -Wisdom 11:22–12:1, Responsorial Psalm- Psalms 145:1-2, 8-9, 10-11, 13, 14, 2nd Reading – 2 Thessalonians 1:11–2:2 and the Gospel from Luke 19:1-10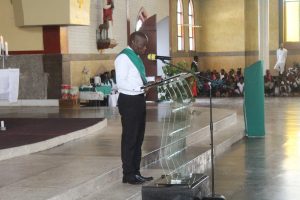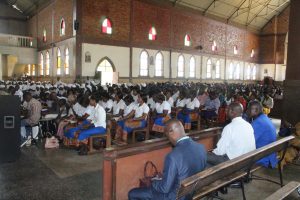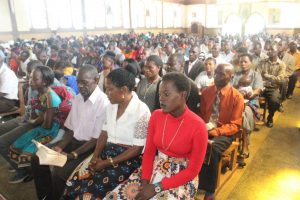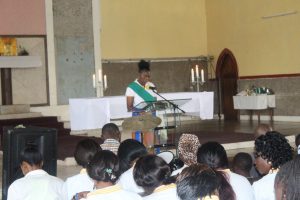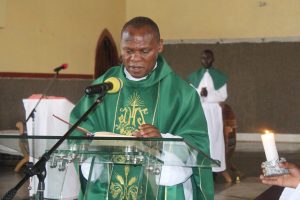 The homily was given by Rev. Fr. Francis Mukosa.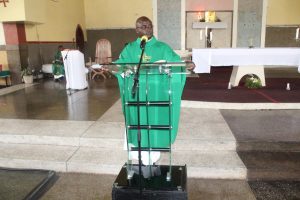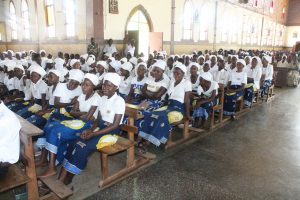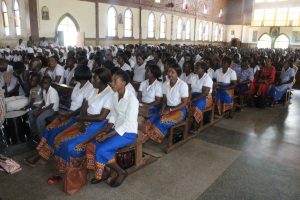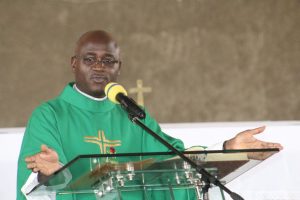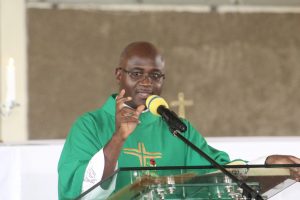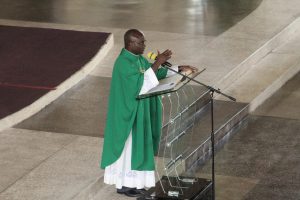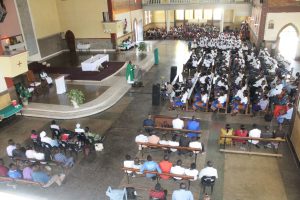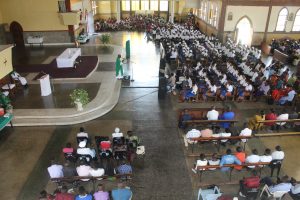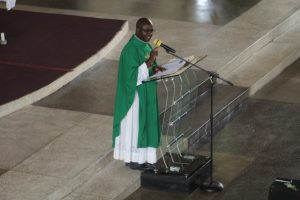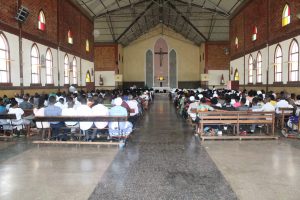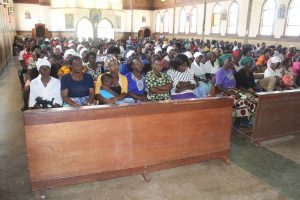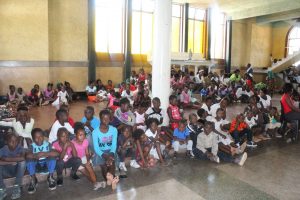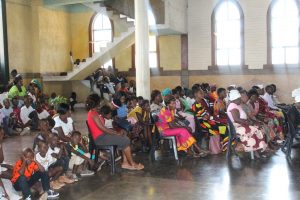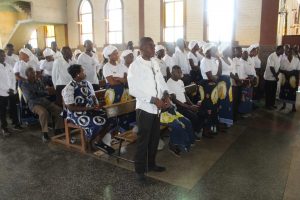 confirmations then commenced.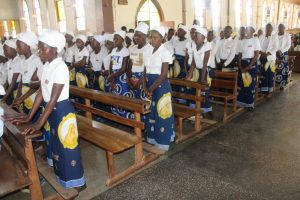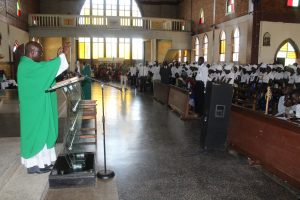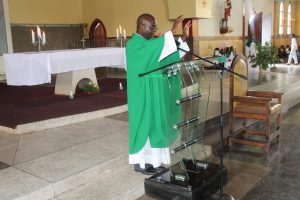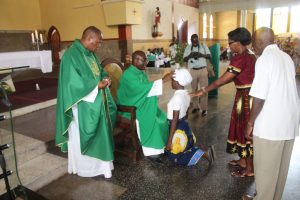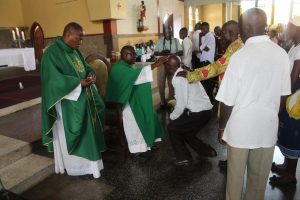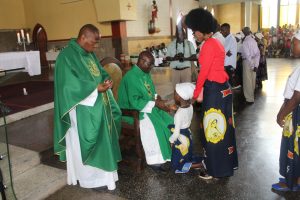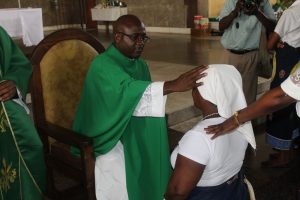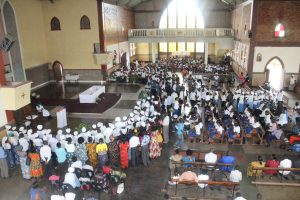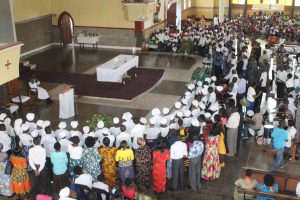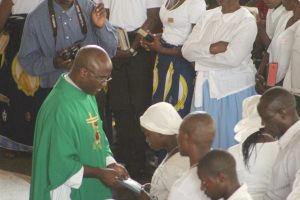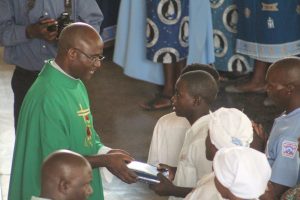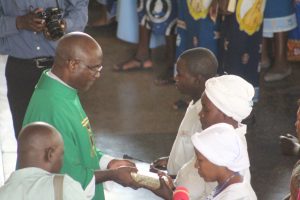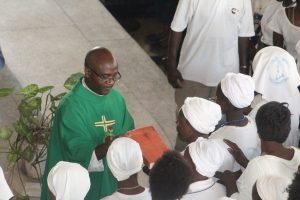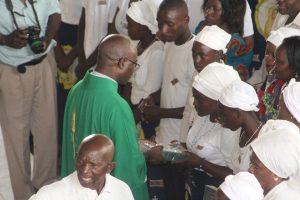 Offertory, consecration and  communion soon followed.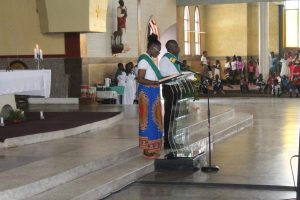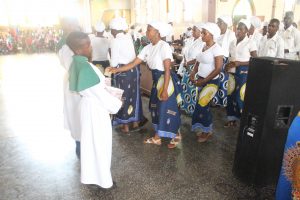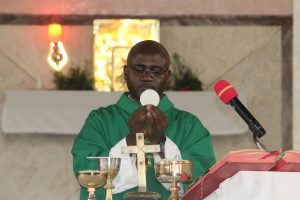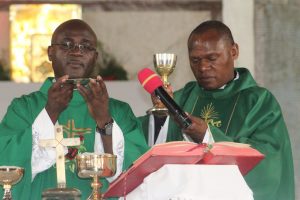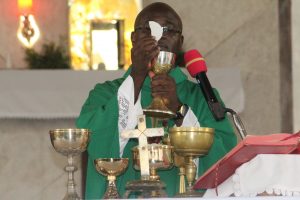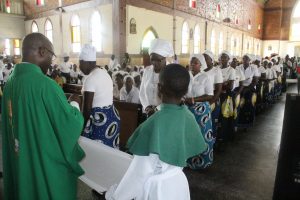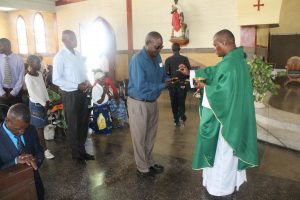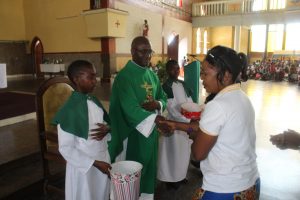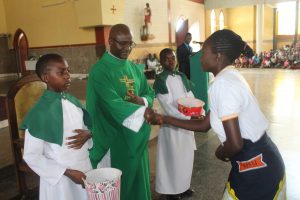 Mass ended joyously with a final blessing from Rev. Fr. Francis Mukosa.