PASTORAL VISIT TO MPELEMBE SECONDARY SCHOOL.
Pastoral Director- Rev. Fr. Mathews Mumba, on the 6th of October 2019, visited Mpelembe secondary school in Kitwe, on behalf of His Excellency Archbishop Dr. Alick Banda. The visit began with the blessing of the Grotto.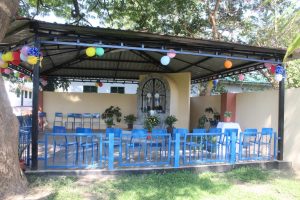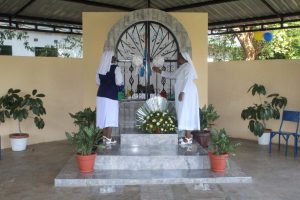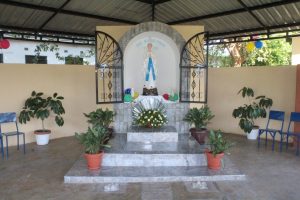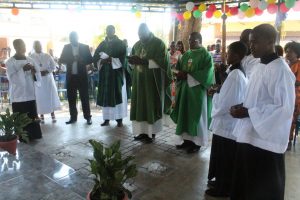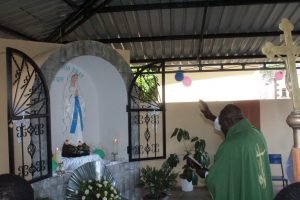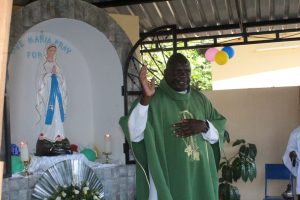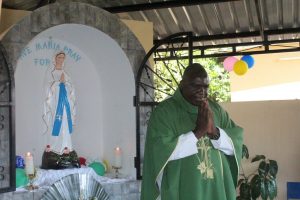 Mass then followed afterwards. During Mass the chapel was dedicated to St. John Paul II. 20 pupils of Mpelembe secondary School and 21 students from Copperbelt University (CBU) were confirmed during this mass. The CBU catholic students community sang beautifully during this mass as parents and guardians filled the chapel in support of their children.
Mass began with with a colourful procession and was celebrated by Rev. Fr. Mumba, and co-celebrated by Rev. Fr. Mike Kolala – Mpelembe school Chaplain and Fr. Joseph Mwelwa- CBU Chaplain.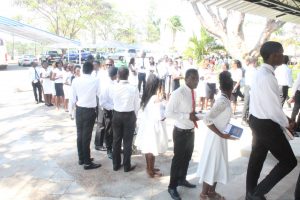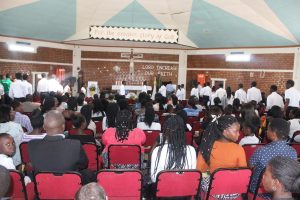 The readings were taken and the Gospel was proclaimed by Rev. Fr. Mike Kolala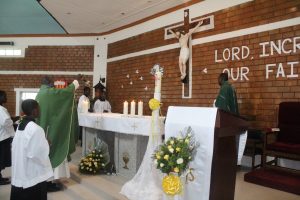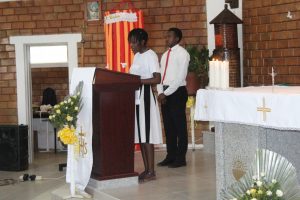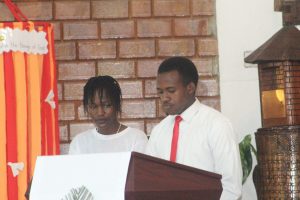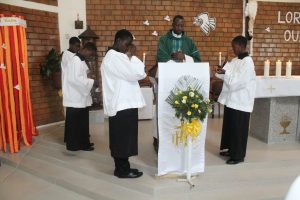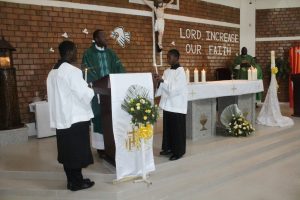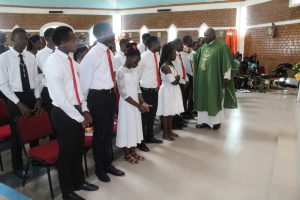 Rev. Fr. Mathews Mumba Gave the homily.