Pastoral Visitation at St. Mary's Parish
St. Mary Catholic Church in Kamuchanga, Mufurila today, 19th May 2019  celebrated their Sunday mass with the Director Social Rev. Fr. Francis Mukosa. He did not visit the parish in his on capacity but as the Representative of His Grace Archbishop Dr. Alick Banda. The beautiful church was filled to capacity  and tents provided outside suffered the same fate.  Excited Parishioners Gathered not only to celebrate mass but also to witness the conferring of the sacrament of Confirmation to 84 candidates. Mass began at 10hrs and was  celebrated by Rev. Fr. Francis Mukosa and Co-celebrated by the the Parish priest Rev. Fr. William Sinkala.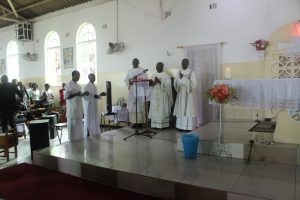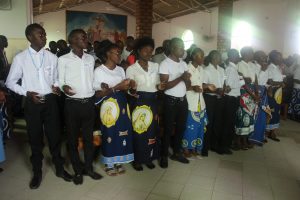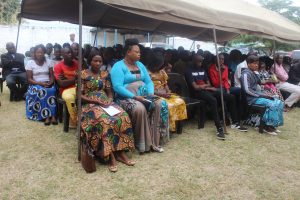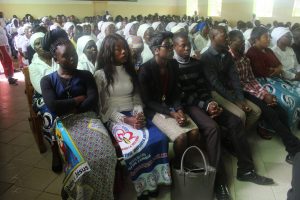 The first and second reading was taken from  Acts 14:21-27 and Revelation 21:1-5 respectively and the Gospel from John 13:31-33, 34-35.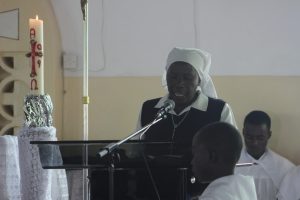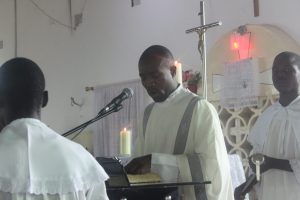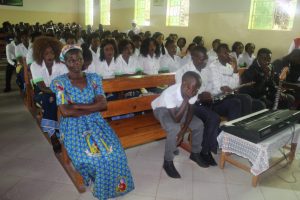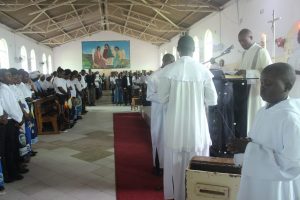 Rev. Fr. Francis Mukosa then gave a Challenging homily on the true meaning of being a true christian and disciple of Christ in relation to sufferings.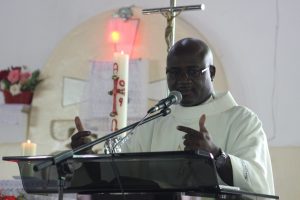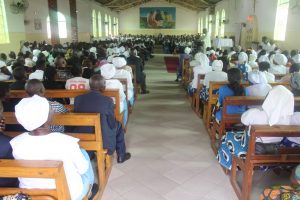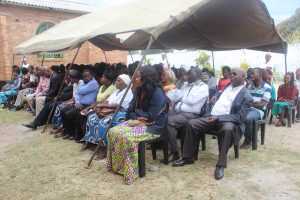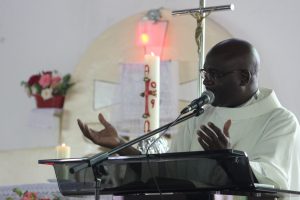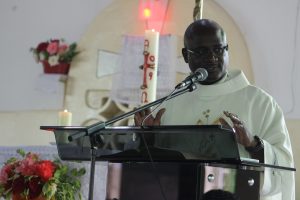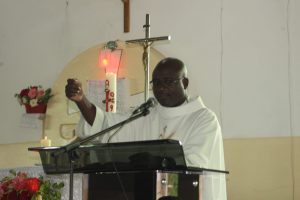 Rev. Fr. Francis Mukosa's Homily
Mass then Continued with Confirmations.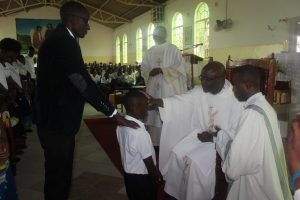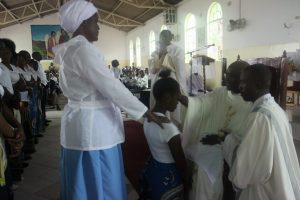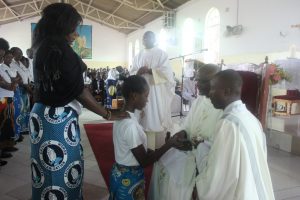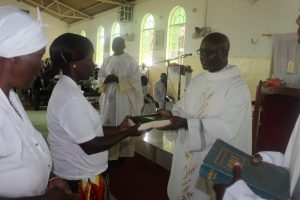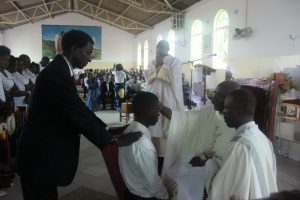 Consecration came next.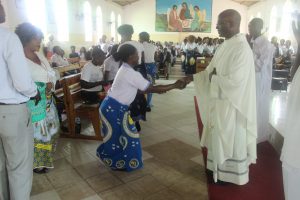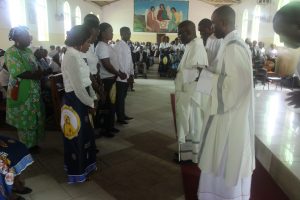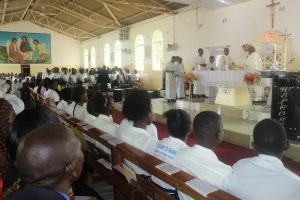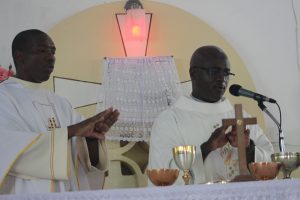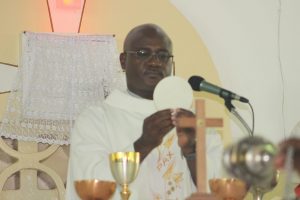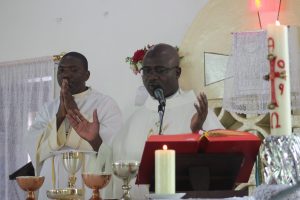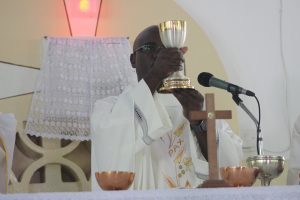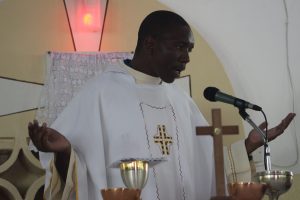 communion followed soon after.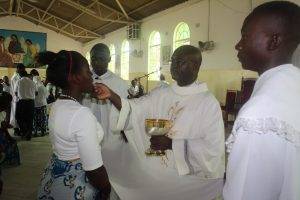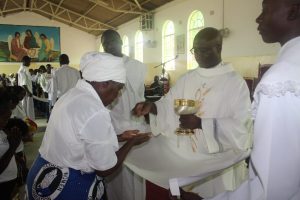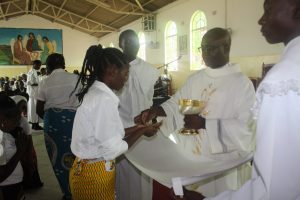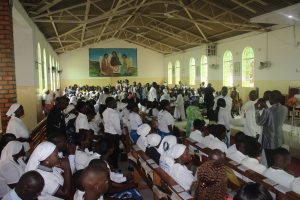 Mass came to an end with  a vote of thanks and encouragement from Rev. Fr. Mukosa to keep the Catholic Faith and cultivate it in their children.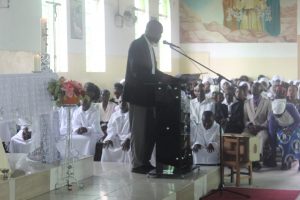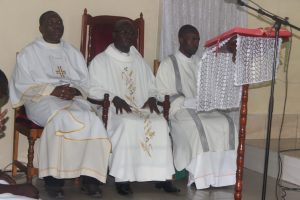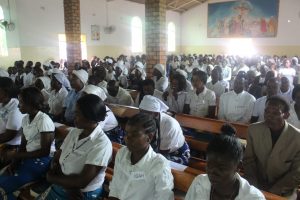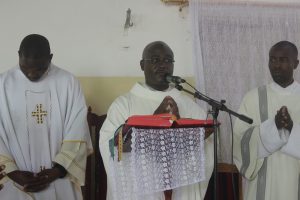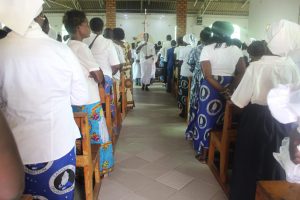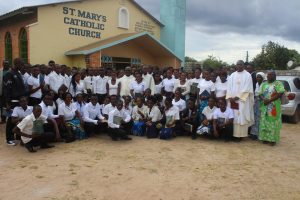 After Mass  Rev. Fr Francis Mukosa was shown around the Parish by parish Priest Rev. Fr William Sinkala and the Parish executive.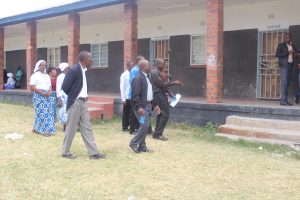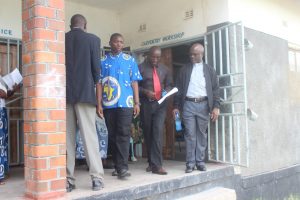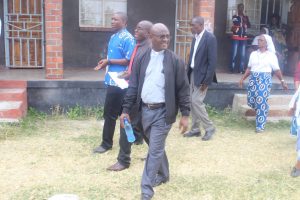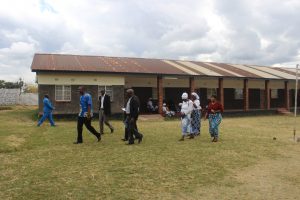 The pastoral Visitation came to an end as the guest of Honor  Fr. Mukosa sharing a meal with Leaders of small christian communities and various lay-groups.