APOSTOLIC NUNCIO TO ZAMBIA'S 1ST VISITS TO NDOLA DIOCESE-[in pictures]
On 26th July 2019, His Excellency The Nuncio Archbishop Gianfranco Gallone arrived in Ndola diocese for the 1st time. He was welcomed at st. Matthias, Bwana Mkubwa Parish in Ndola. This Parish is the birth place of the catholic Diocese of Ndola. It is where the founding friars first settled to begin their evangelization in the copperbelt province of Zambia.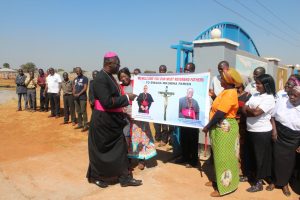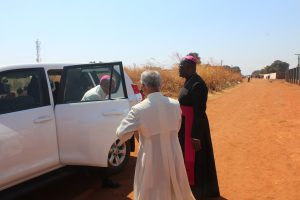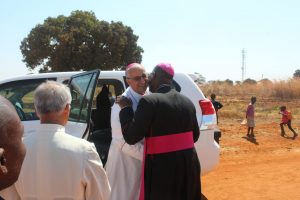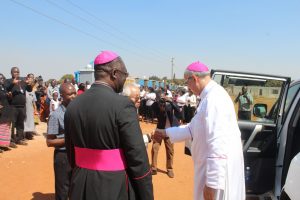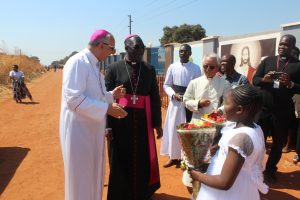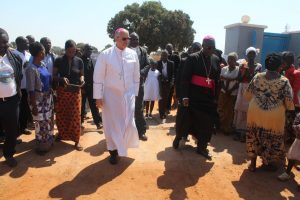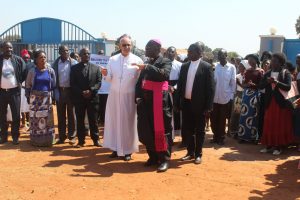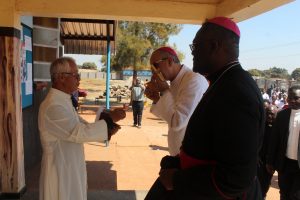 He was joyfully welcomed by His Grace Archbishop Dr. Alick Banda,Diocesan senior management, Parish Priest- Fr. Kim and the lay faithful. His Excellency The Nuncio was ushered in to the church for a moment of prayer, and then given a tour of the parish, in particular the foundation stone and the shrine. He then proceed to the cathedral of Christ the king.